First of all, if you haven't already, check out the new blog title image I made! Pretty cool, right? It's quite simple, but the redesign needed a proper title image to look finished. Since I used the same engine for that as the background, I might consider changing the bg to a different small block V8, but for the time being, enjoy the new pic. Anyway...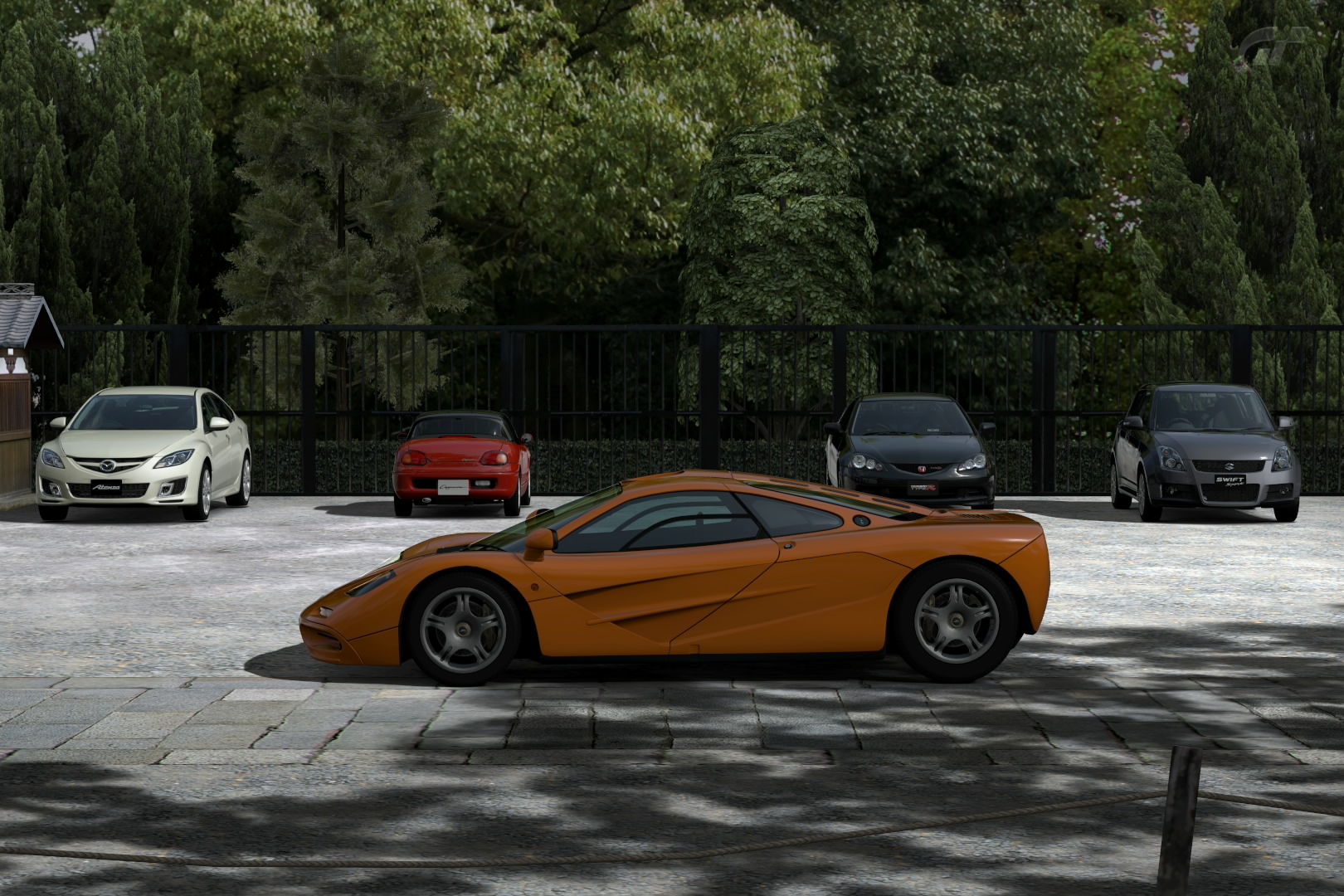 Gran Turismo 5's Photo Mode is brilliant, because not only do you get all the professional camera settings to choose from, but the resulting image can look incredibly realistic, even though the cars are no different to the ones you actually race. Because I've filled up my Flickr account, I'm going to post a set of photos on here every so often. This time, the theme is McLaren.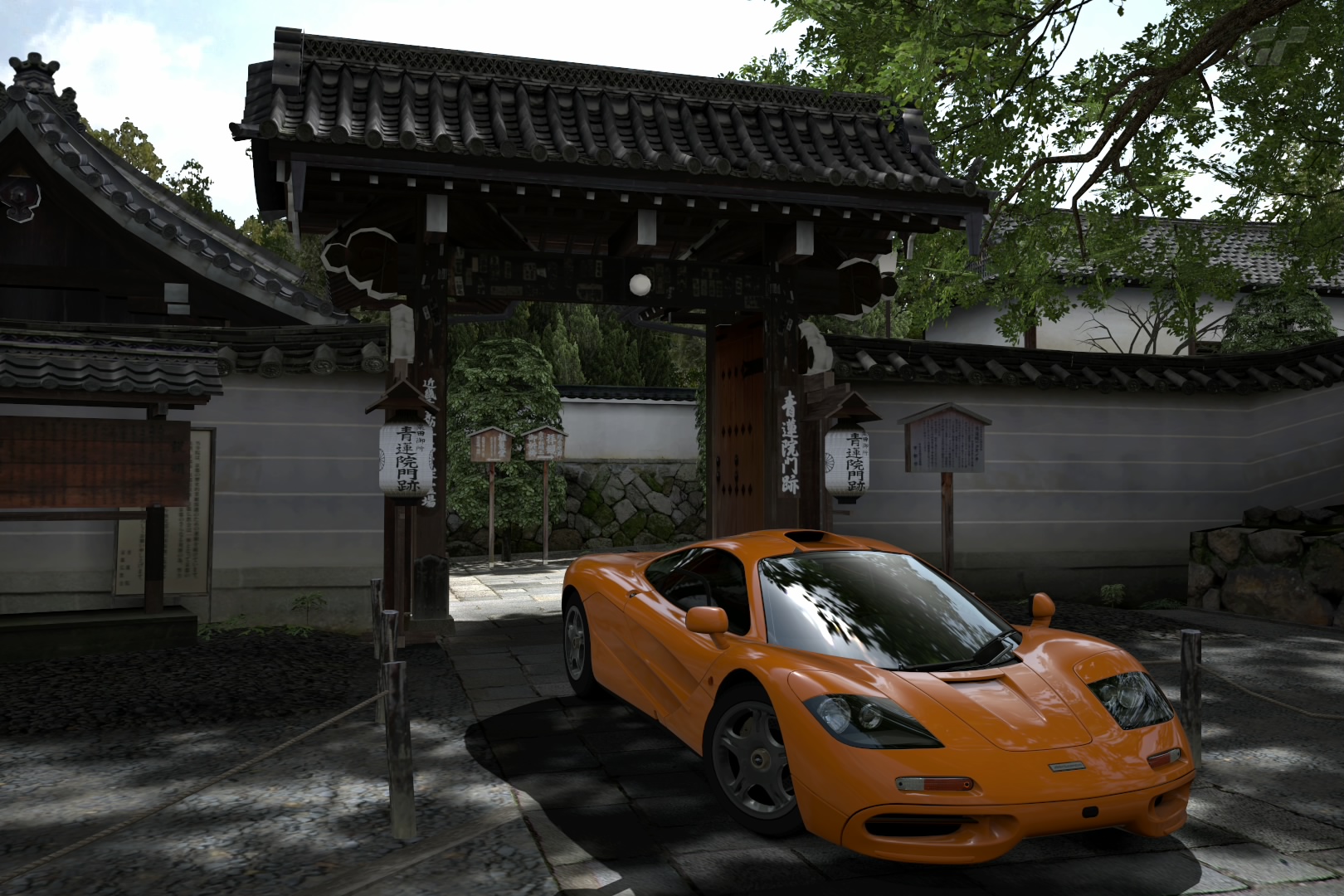 Most of these photos are in 1920x1080 resolution, but sometiems I forget to adjust the aspect ratio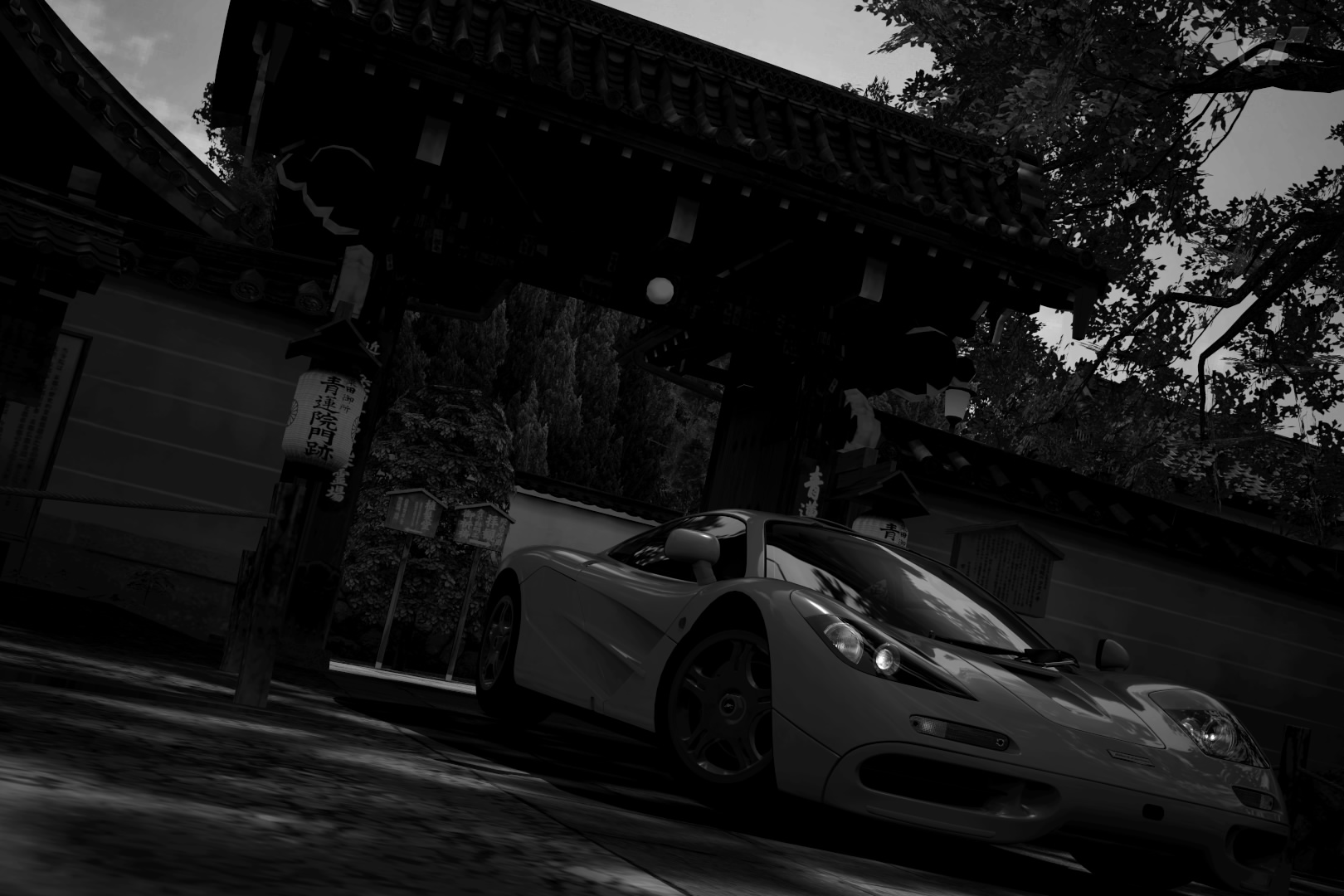 Black & White is called Monochrome, because that sounds more professional. These F1 images are in 1620x1080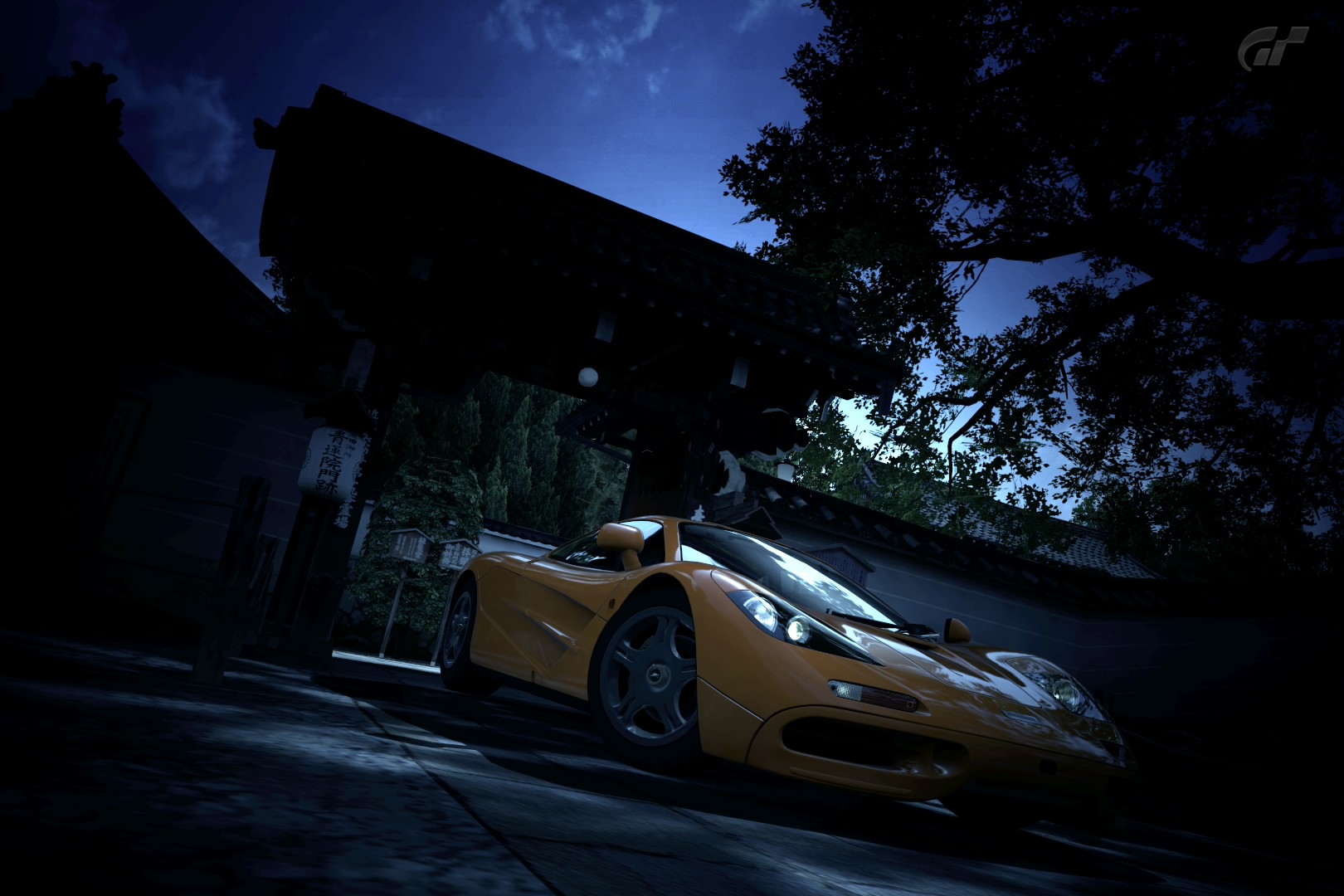 This was taken using the Cool Colours filter.
This image applies the "Cross-Processing" filter. I'm not really sure what that means...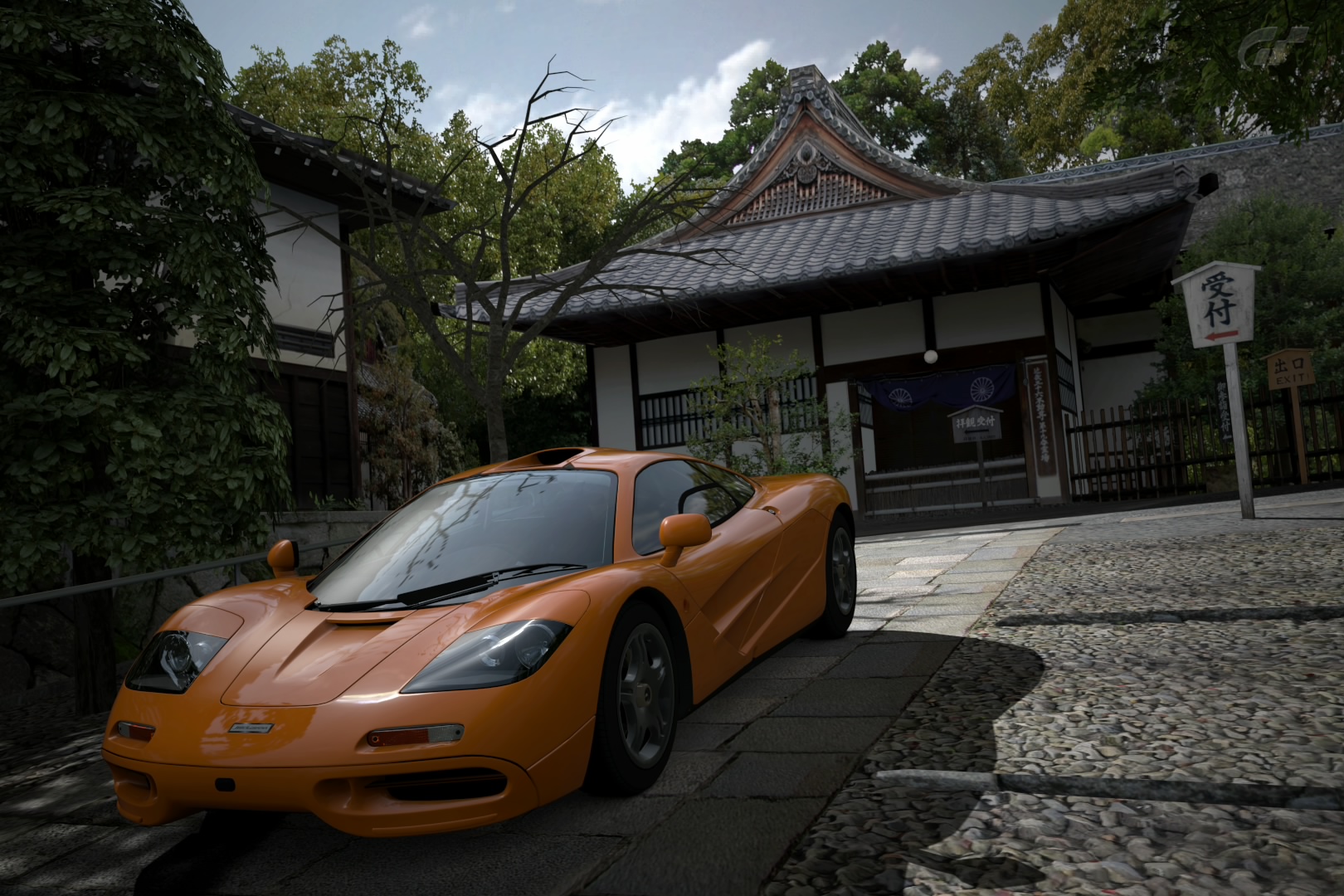 A quiet, secluded home and a McLaren F1. That's a hell of a way to live.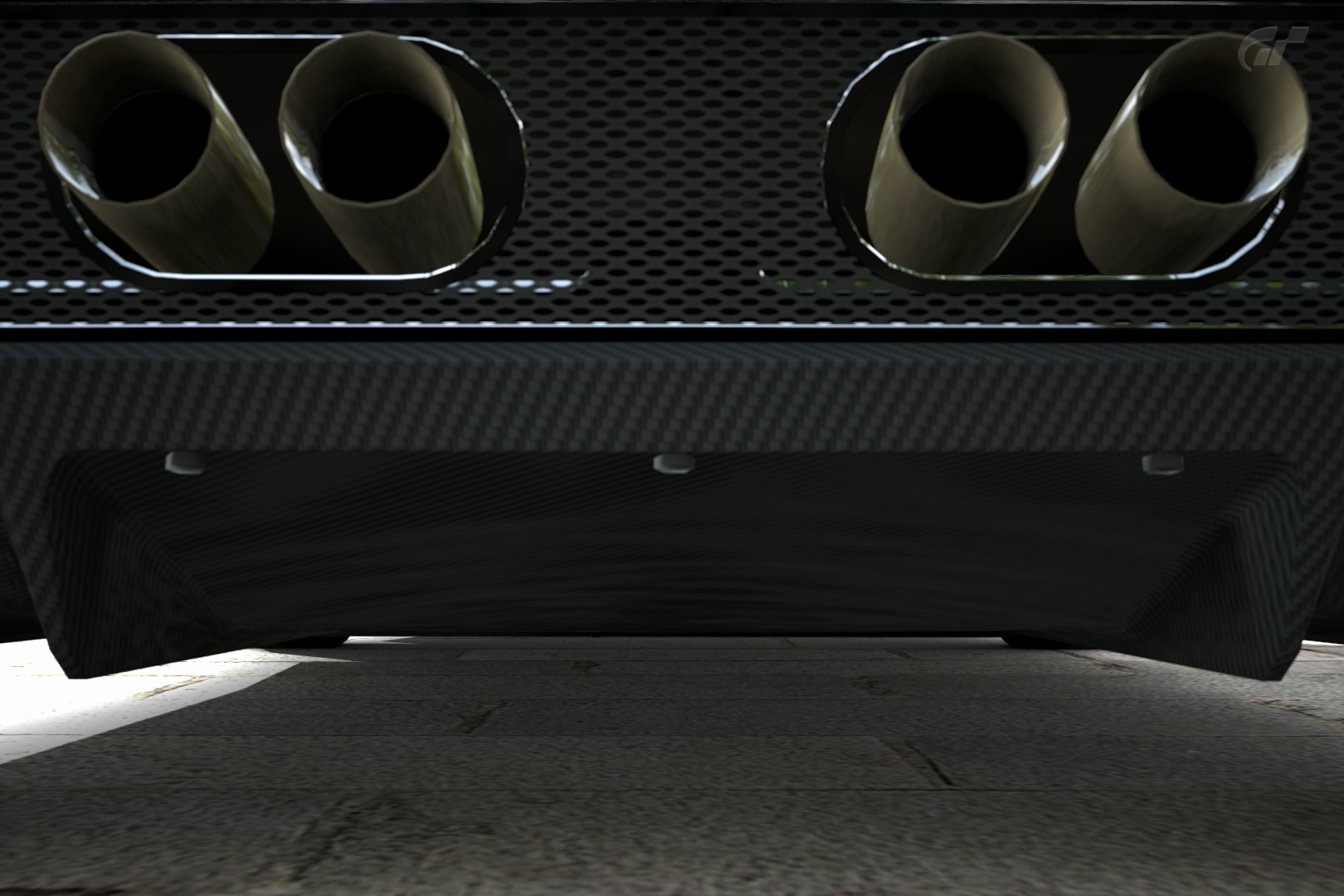 A nice shiny carbon fibre diffuser, before CF diffusers were cool.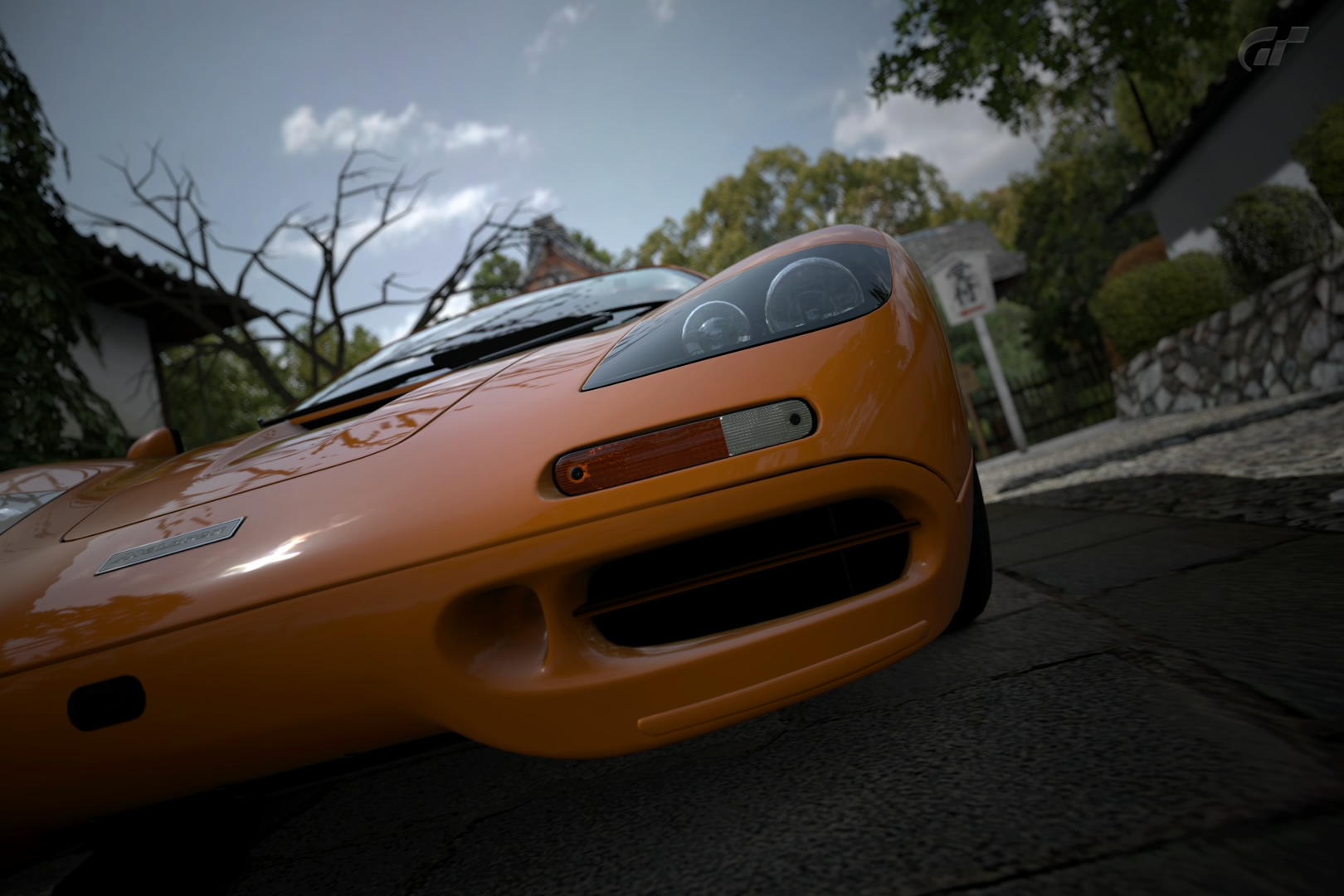 If you think this image looks threatening...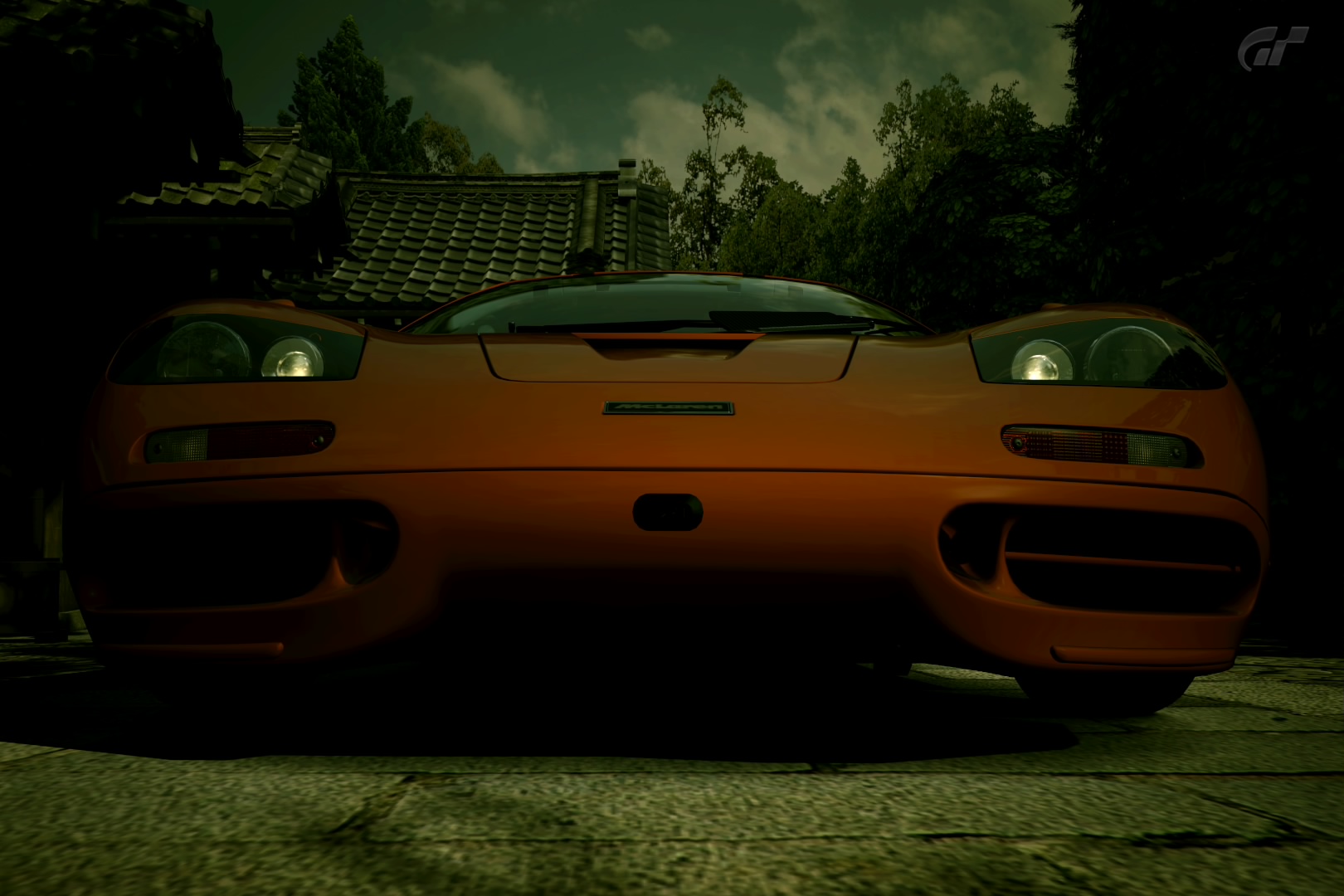 ...you should see this one.
So that's the McLaren F1. Please don't claim these photos are your own! Now the newer MP4-12C. Sounds like a fax machine, goes like a rocket.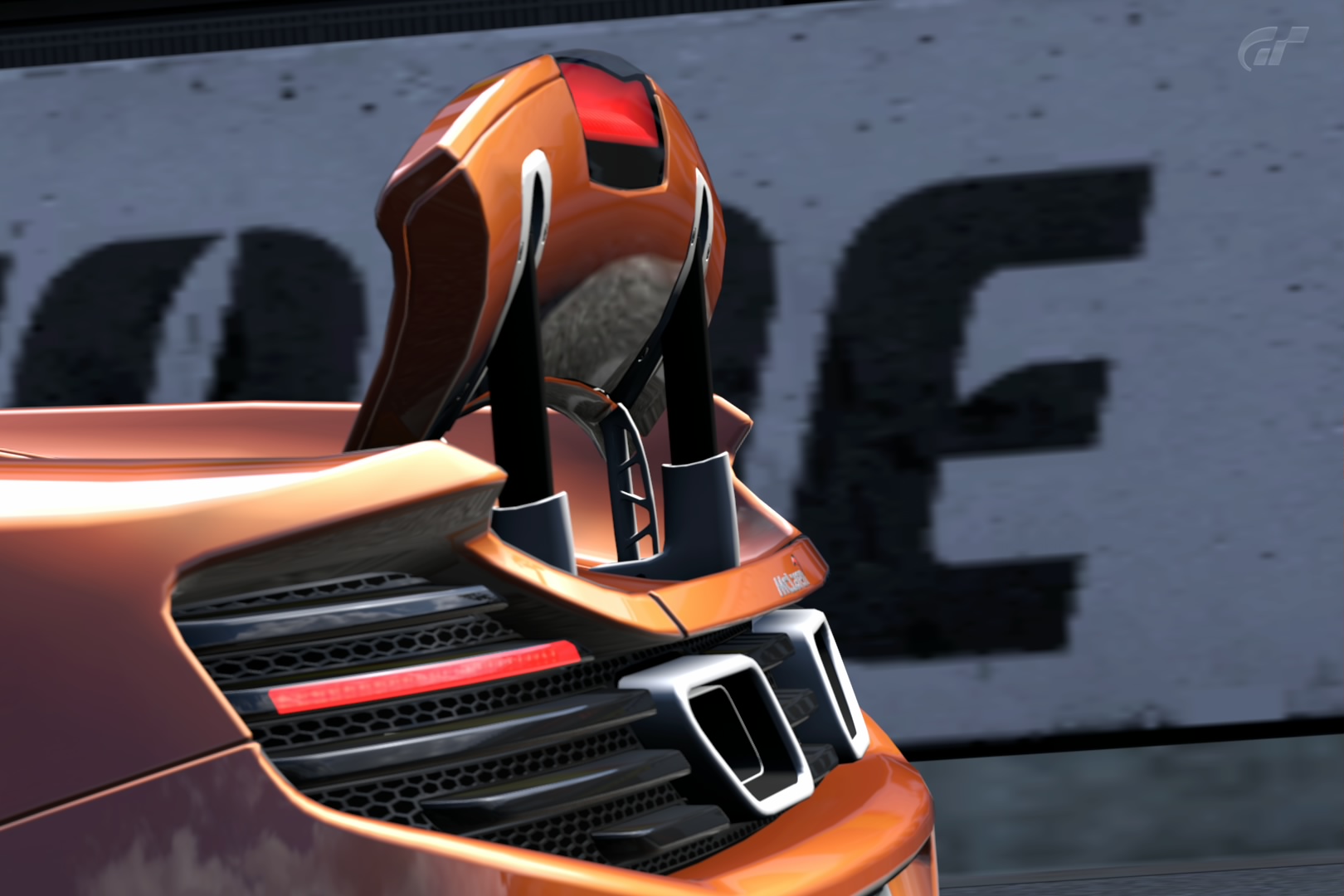 Here's the nifty air-powered airbrake. Instead of a big electric motor, it uses the gearbox hydraulics to punch it upwards, then lets the air going under it do the rest of the pushing. Clever.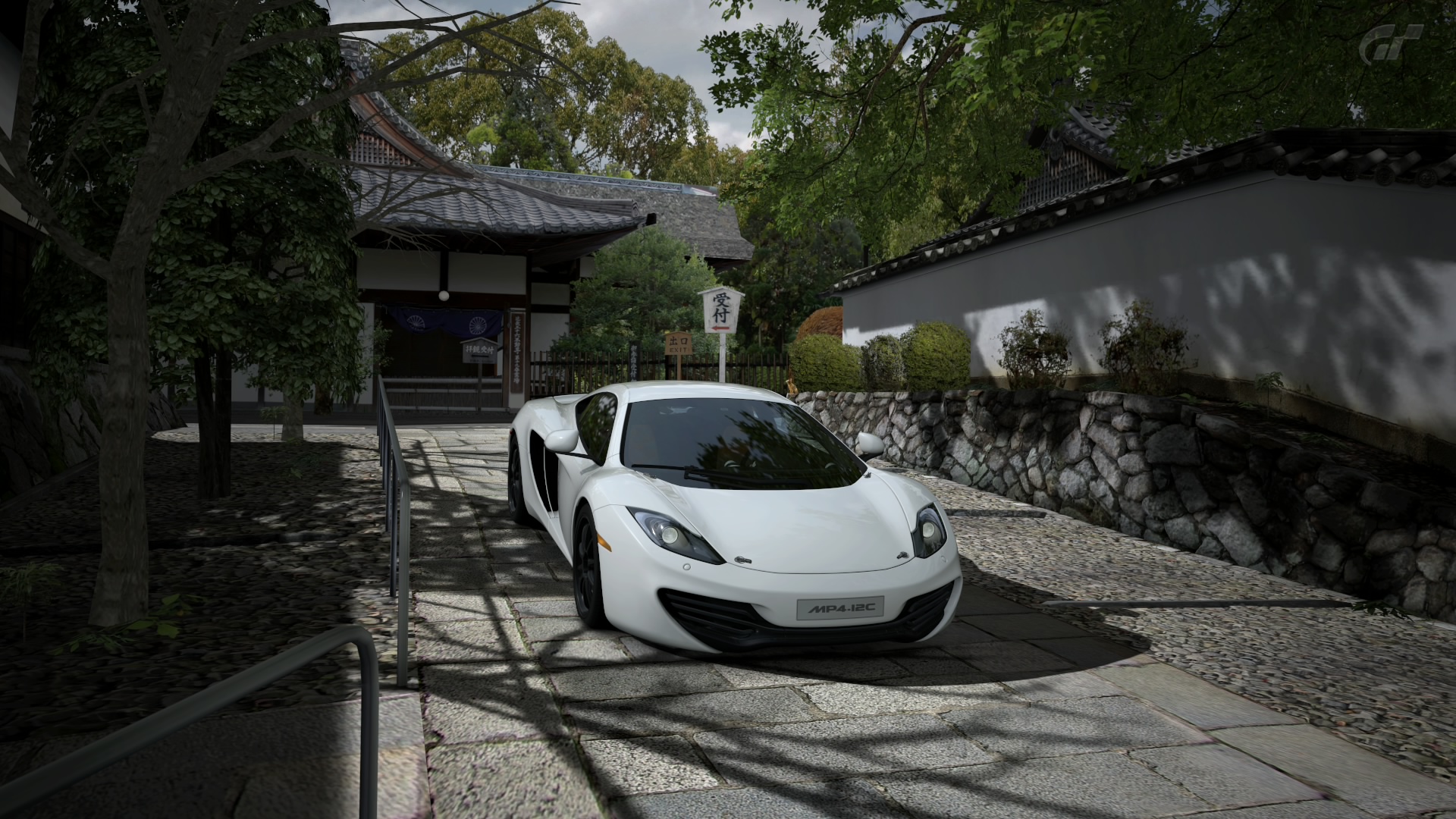 Apart from a portrait picture, they will all be 1920x1080 from now on. This 12C has quick-release pins because I modified it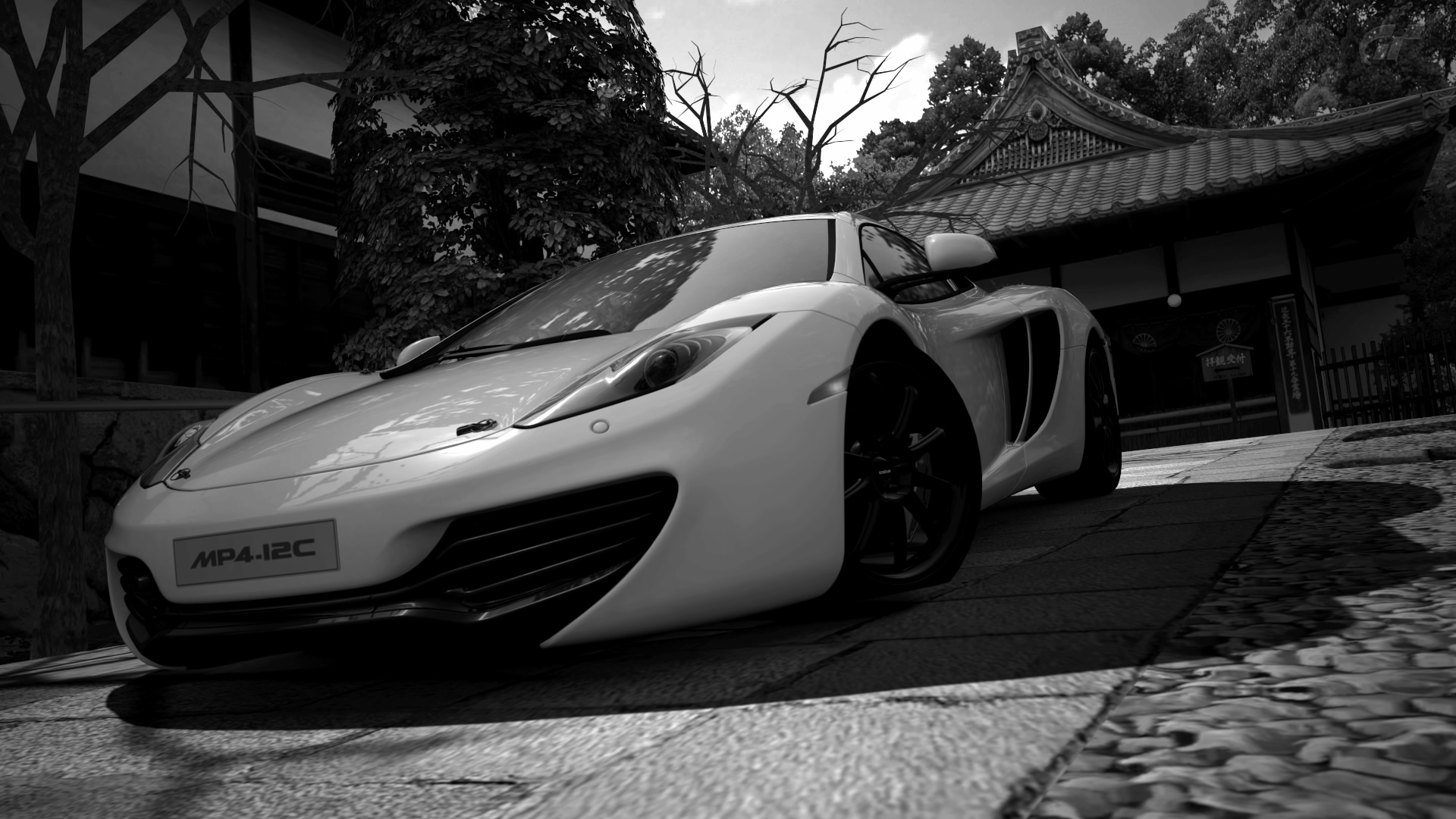 I was going to use this for the Tsukuba 9H endurance race, but it proved too much effort to drive over long periods without crashing.
Of course, that could have something to do with me giving it 670bhp to make it competitive...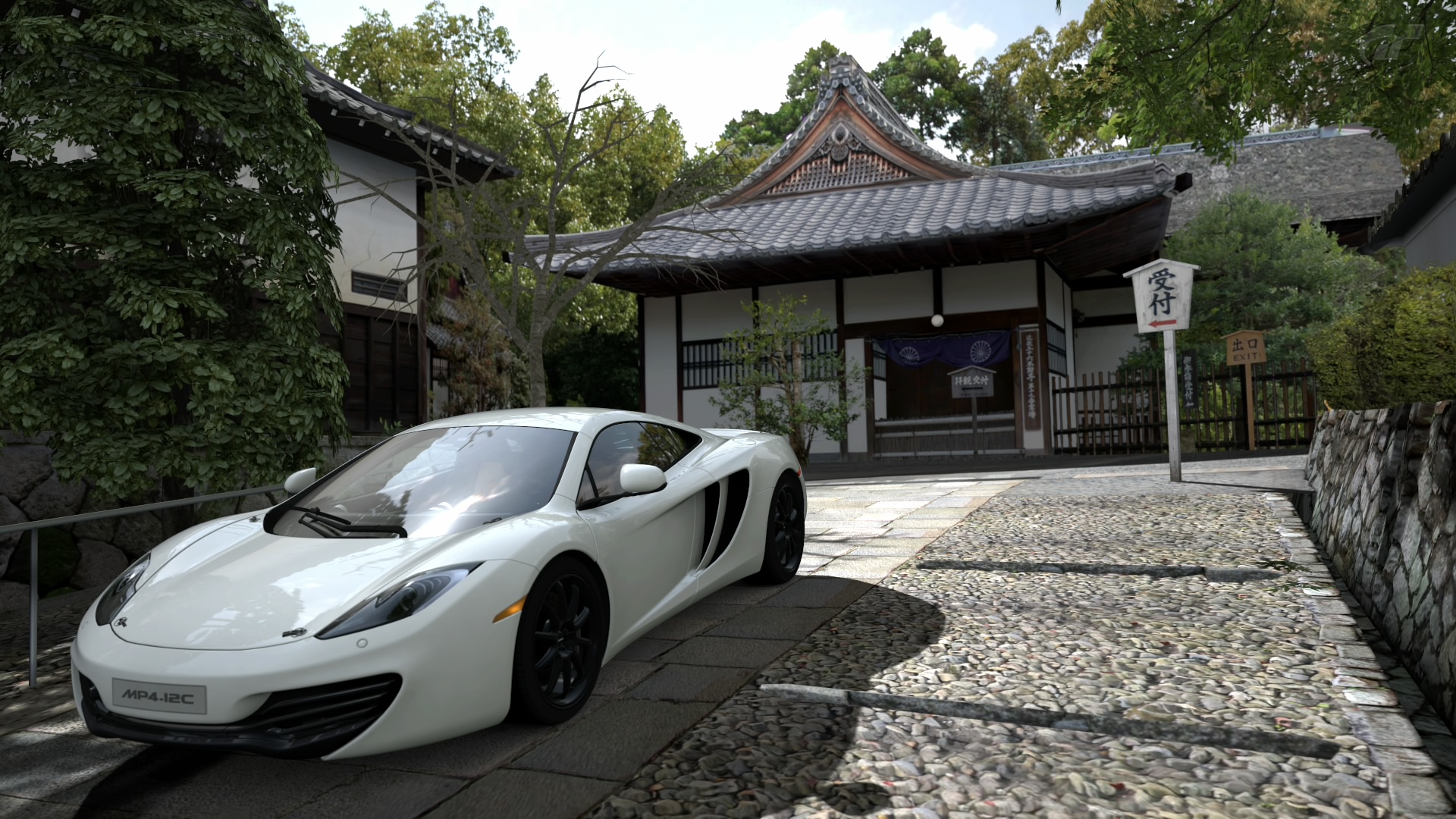 Same shot as one of the F1 pictures above. Damn this car looks good in white.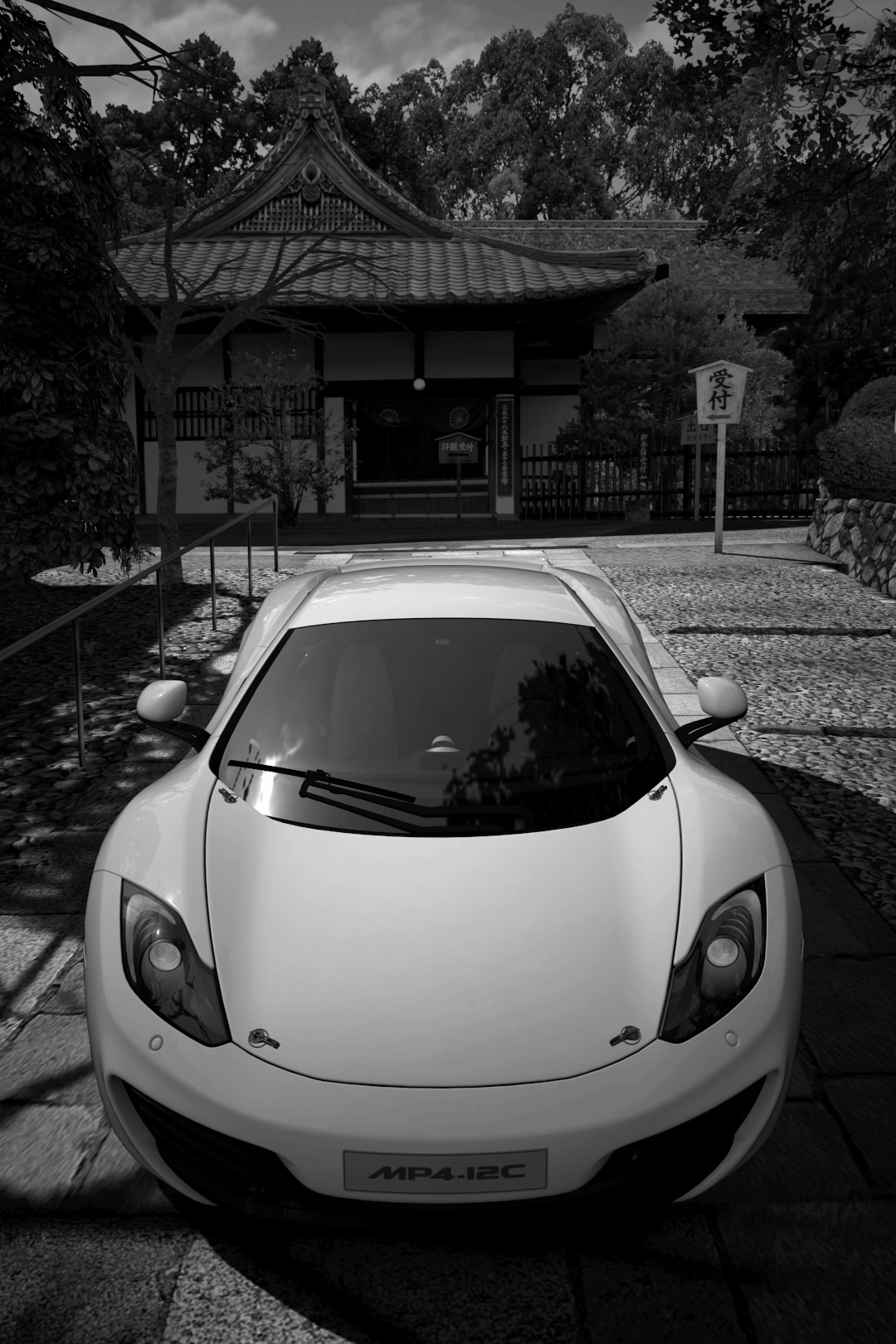 It has something of a deranged grin about it, though...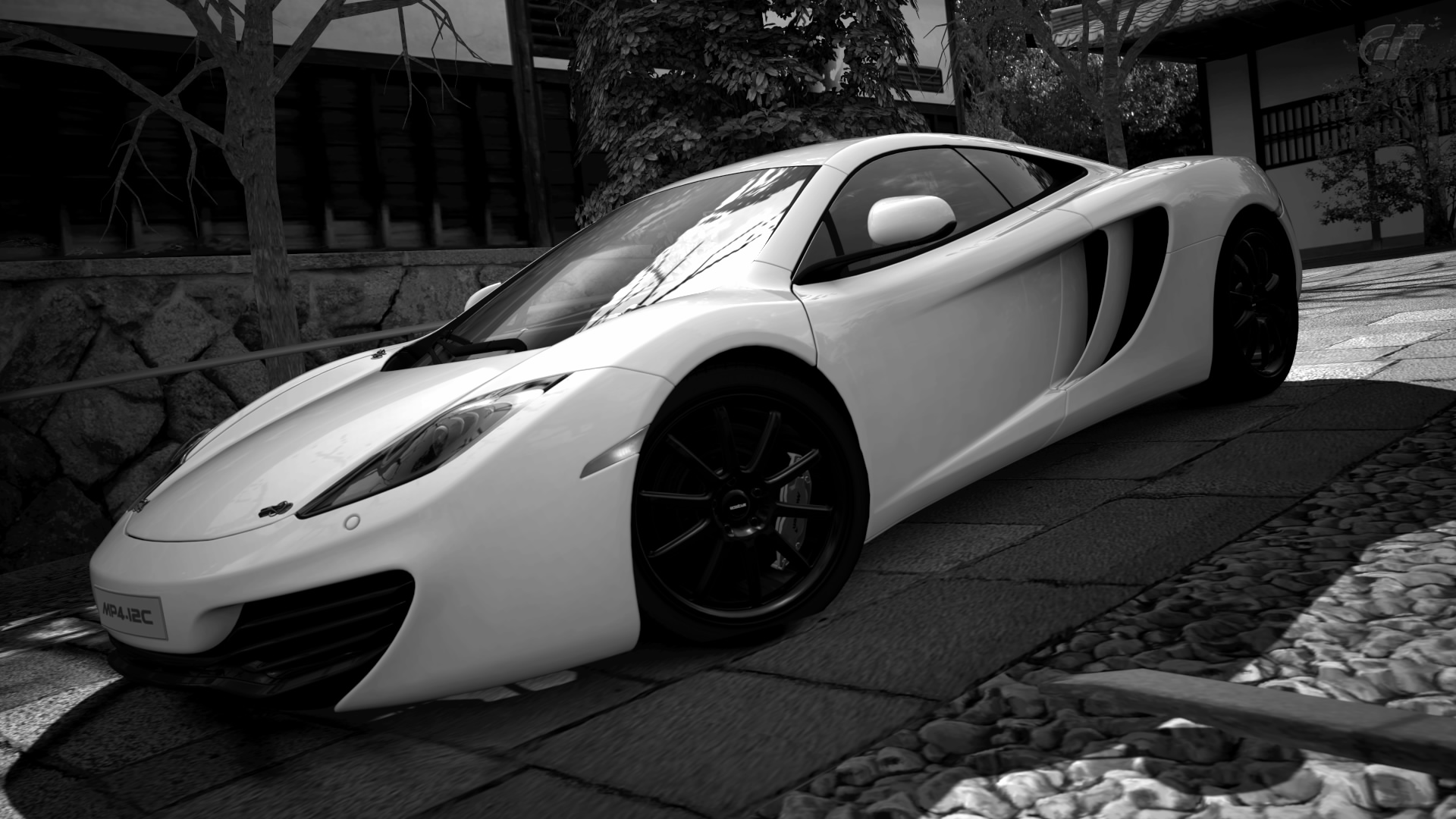 Complete the look with Prodrive alloy wheels. I've been to Prodrive, I have. I drove a white car there, too.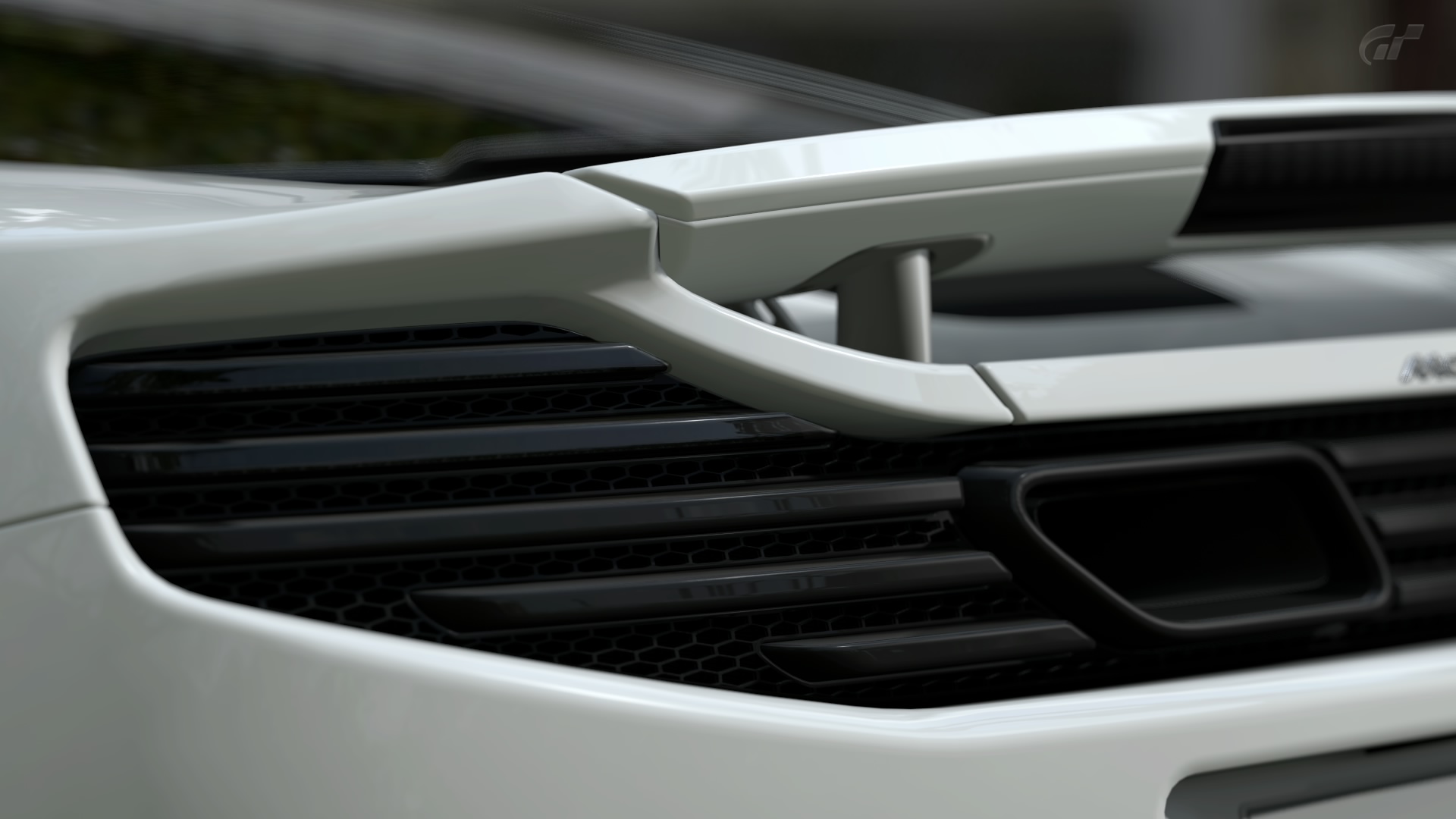 But where are the tail lights?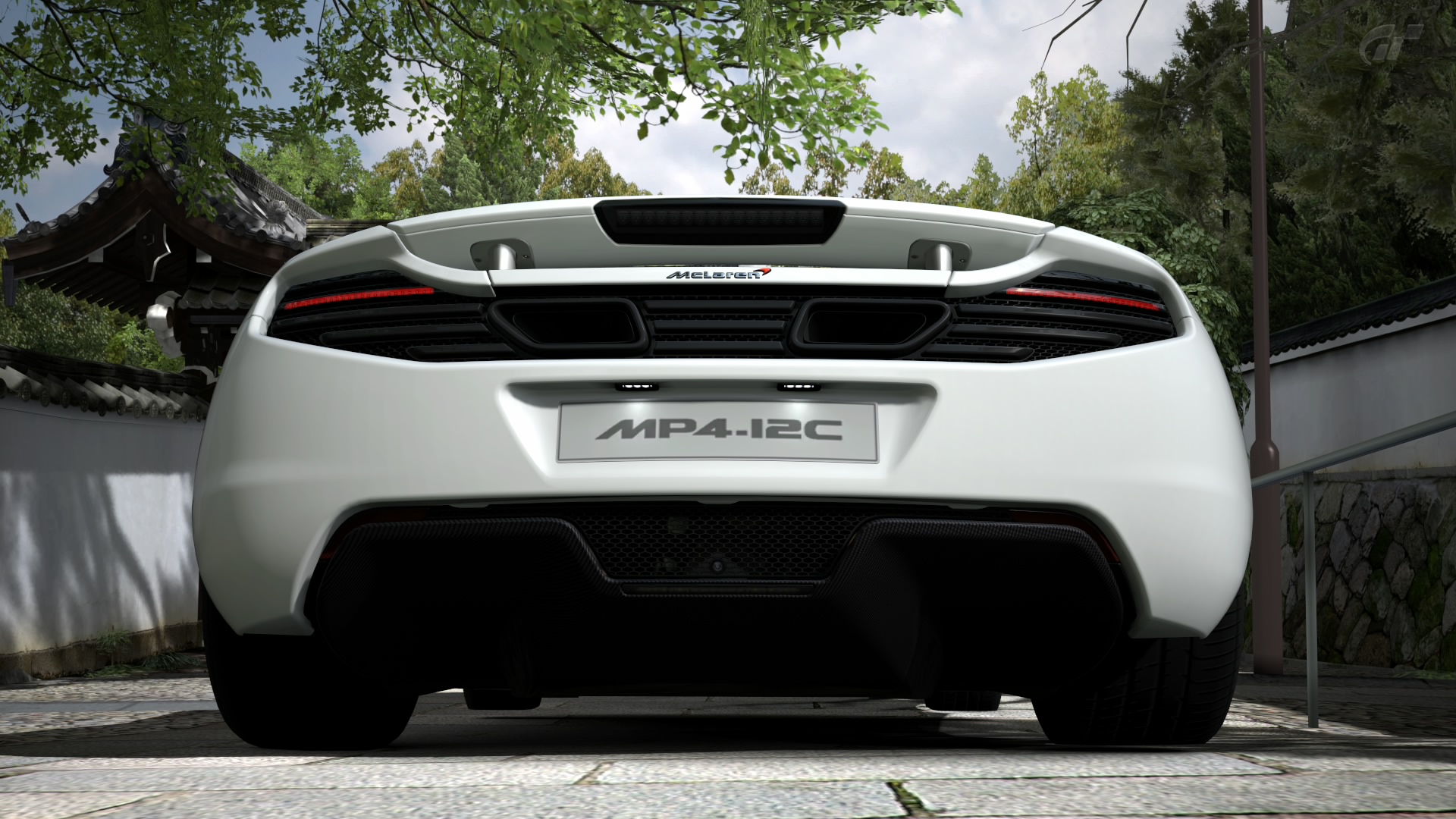 Oh, there they are. The indicators are above the brake strip, and the reversing light is on the diffuser in the middle.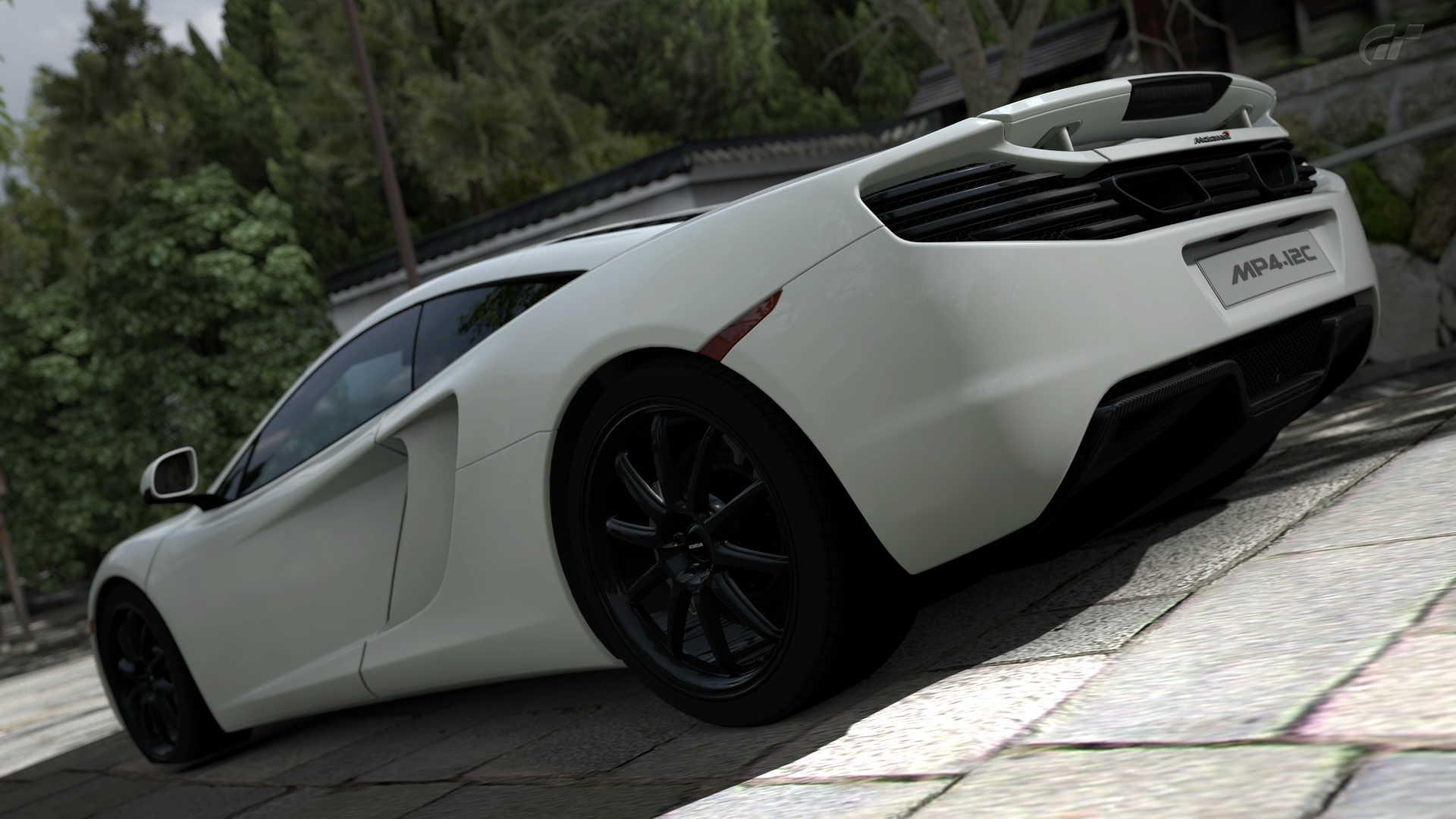 People say this car looks boring, but I just don't see it. Everything's there, what more could you add without spoiling it?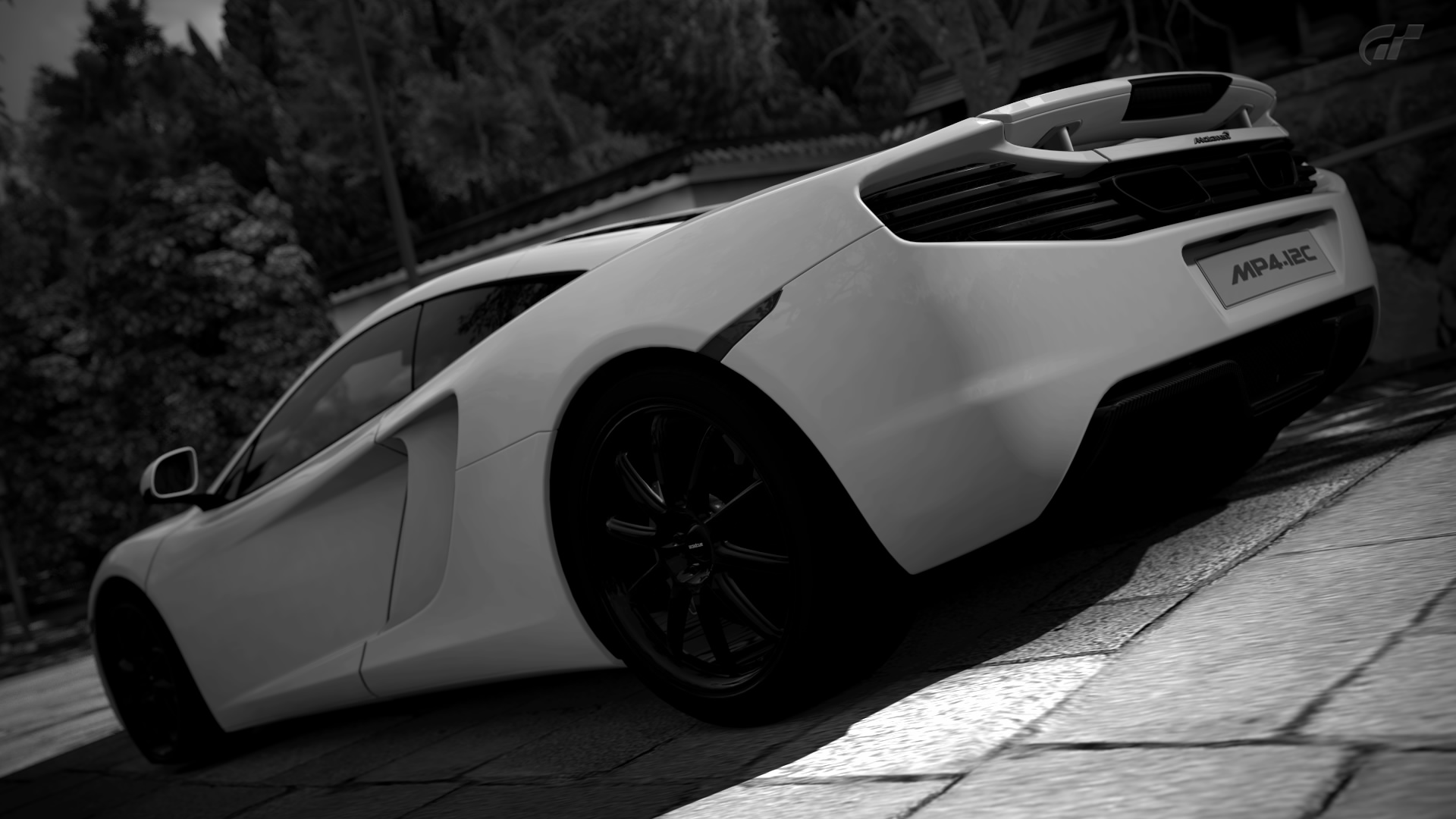 Here's the same shot in Monochrome. You can get black tailpipes by equipping the Cr.4,500 Sports Exhaust.
And that concludes my GT5 McLaren Photo Dump. I hope it didn't take too long to load!