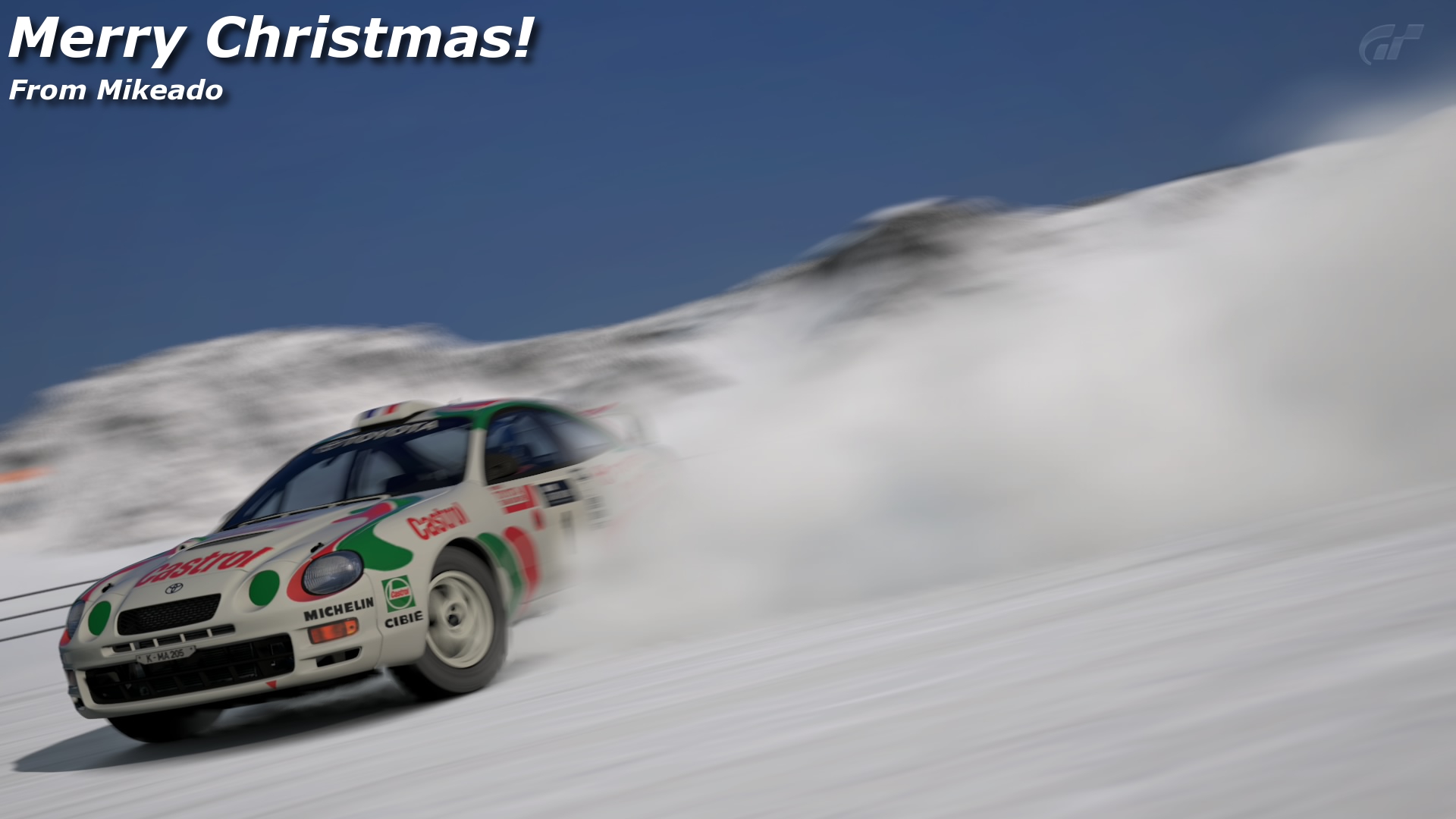 Hello SBV8'ers (if there are any regulars). I'd just like to wish you a Merry Christmas! Have a great day today and I hope you all get/got what you wanted. This is my 20th Christmas, and I'm still getting just as much chocolate, so I'm fine with that! In the mean time, enjoy some snowy GT5 pictures I made yesterday. Click to enlarge!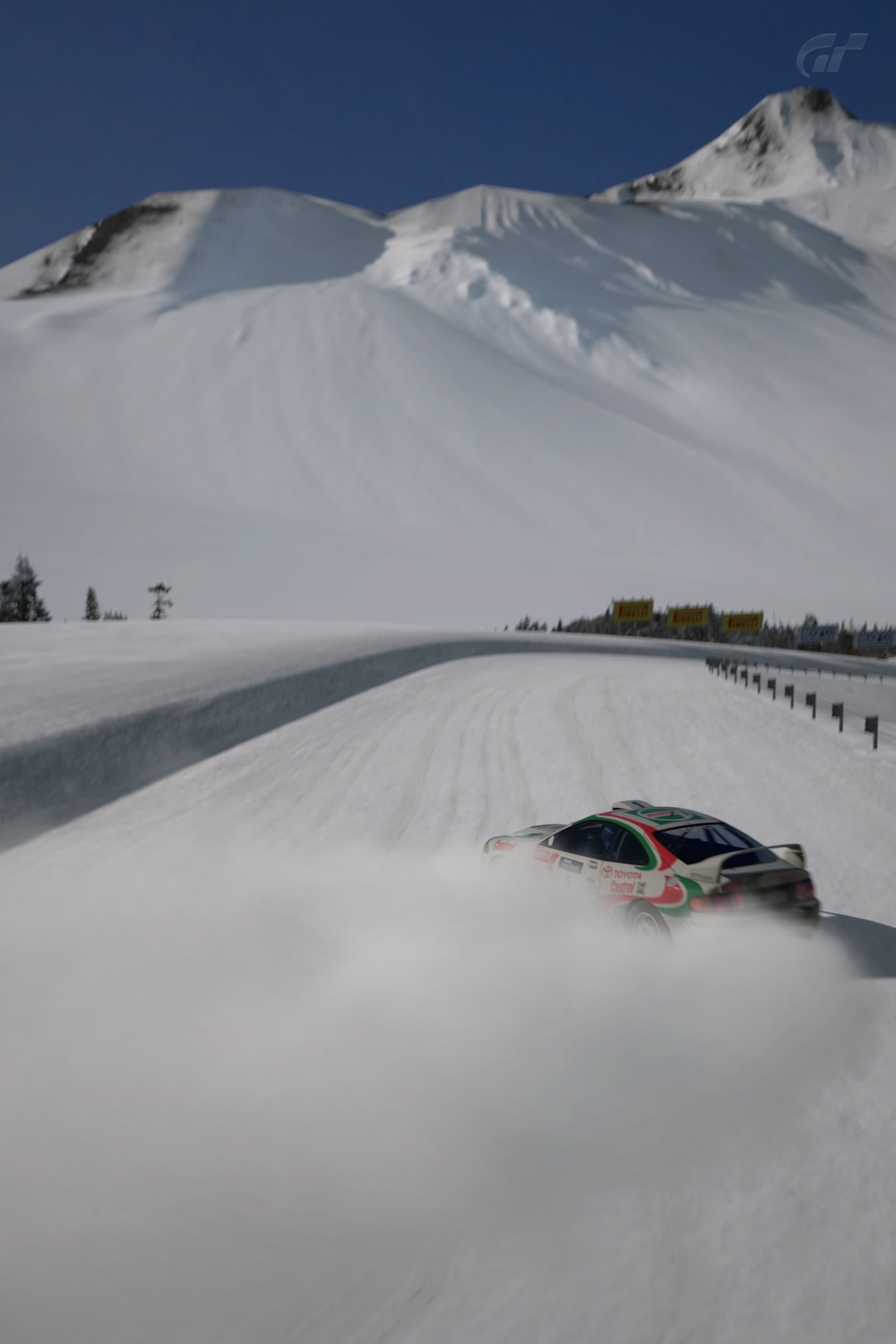 This would make quite a cool Christmas card. I should've thought of that earlier...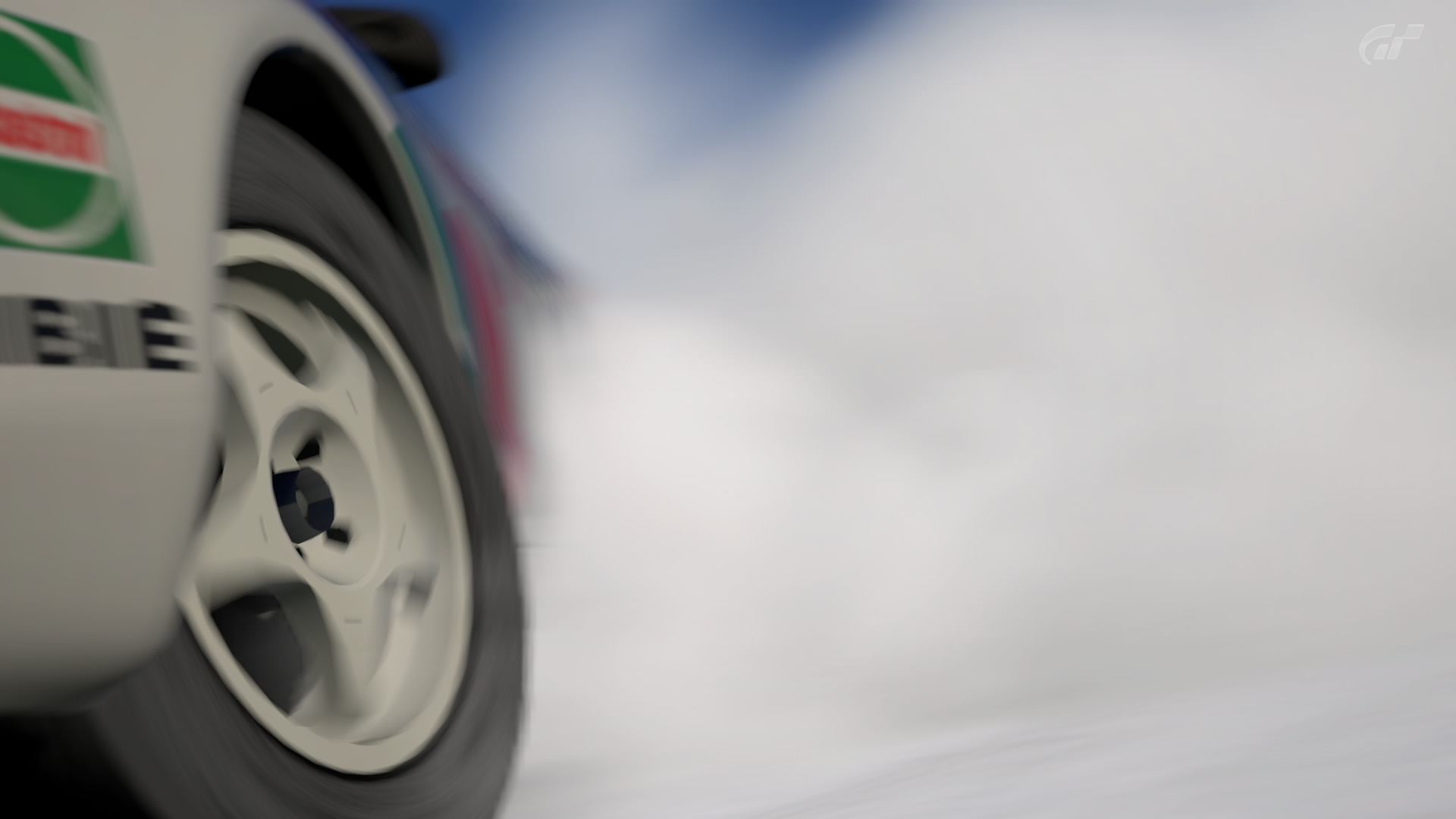 Four-Wheel-Drive is a life-saver in these conditions, of course, but that alone doesn't make you invincible. I saw a Volvo XC90 spinning all four wheels on some black ice last year and slide uselessly downhill. You need the tyres and the know-how, too.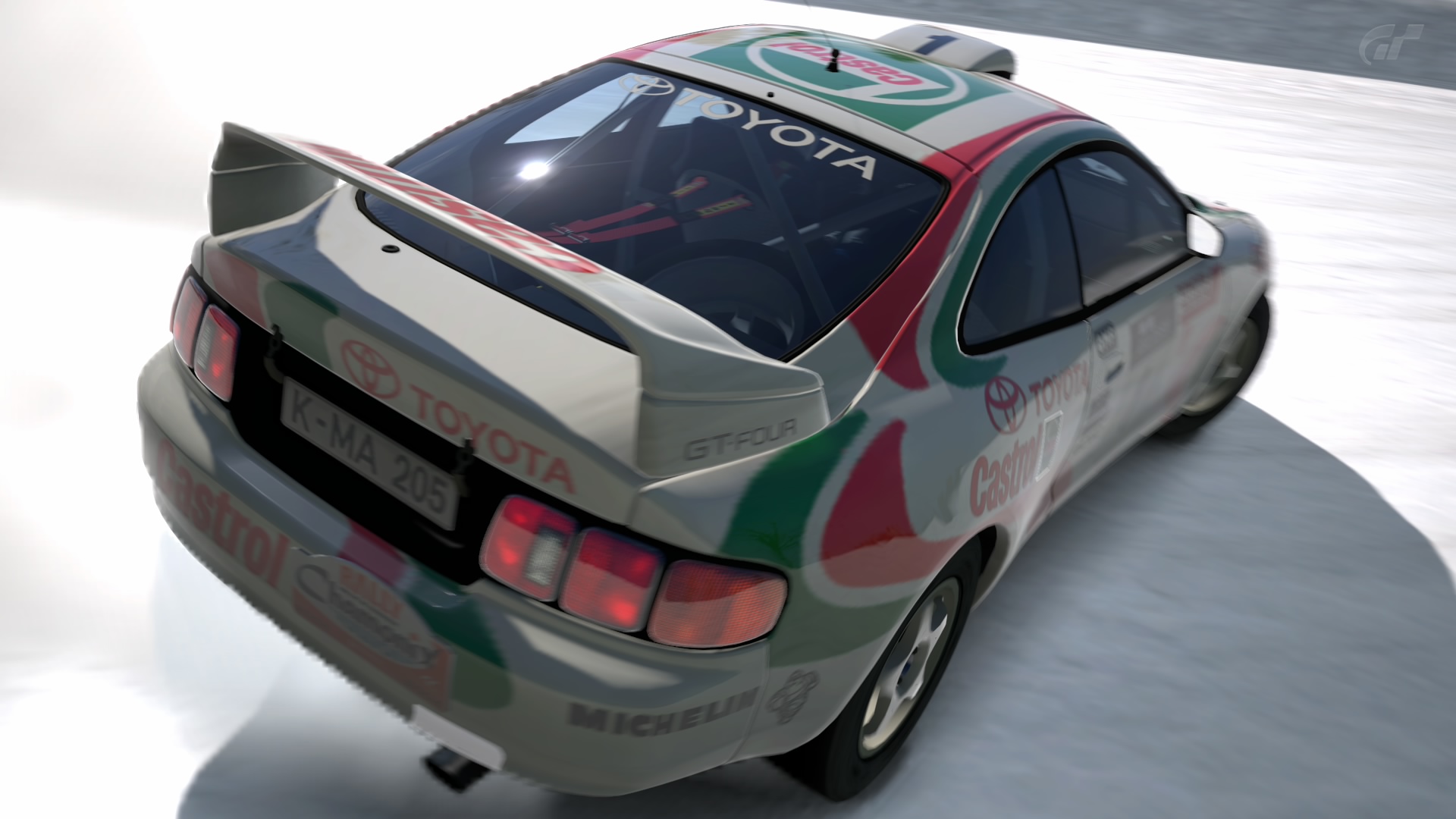 You may recognise this car as one of the two you could choose in the original Sega Rally, the other being a Lancia Delta. Tough choice...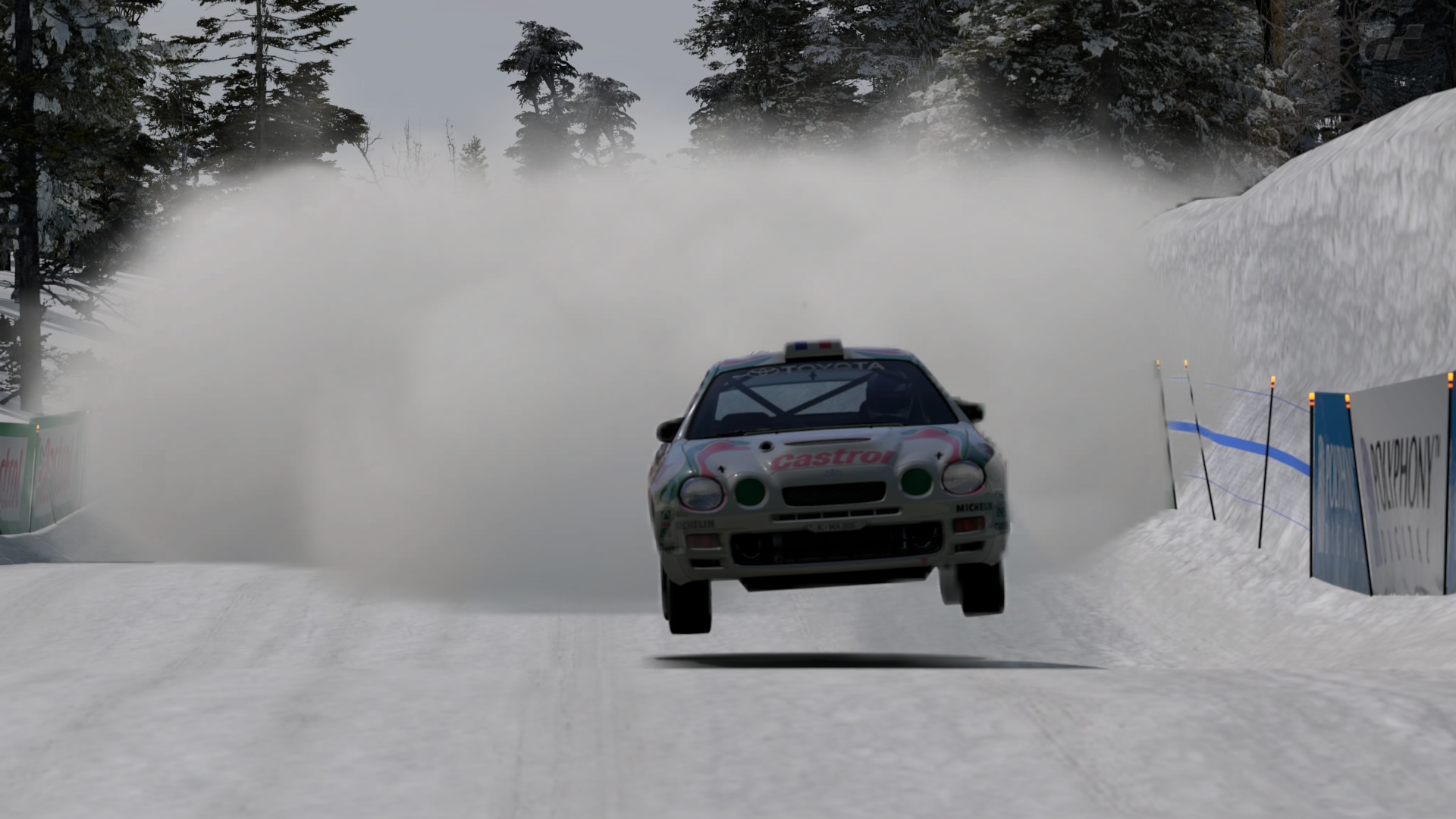 The Toyota Celica GT-Four was actually banned by the FIA, after they found that the turbo could move their new restrictor plate and render it ineffective, adding about 50 horsepower to the regulation 300bhp. Naughty naughty.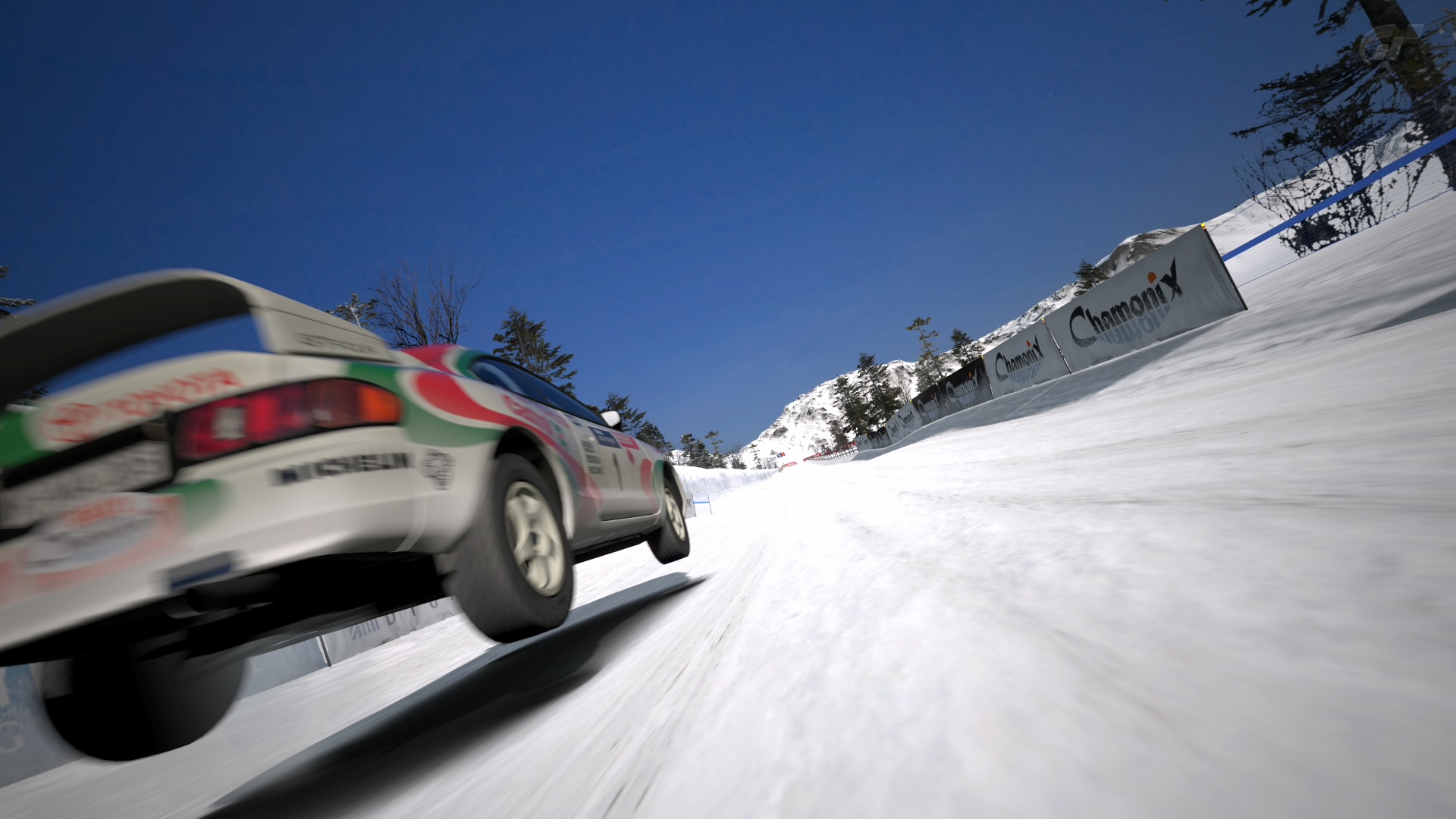 Reach for the skies!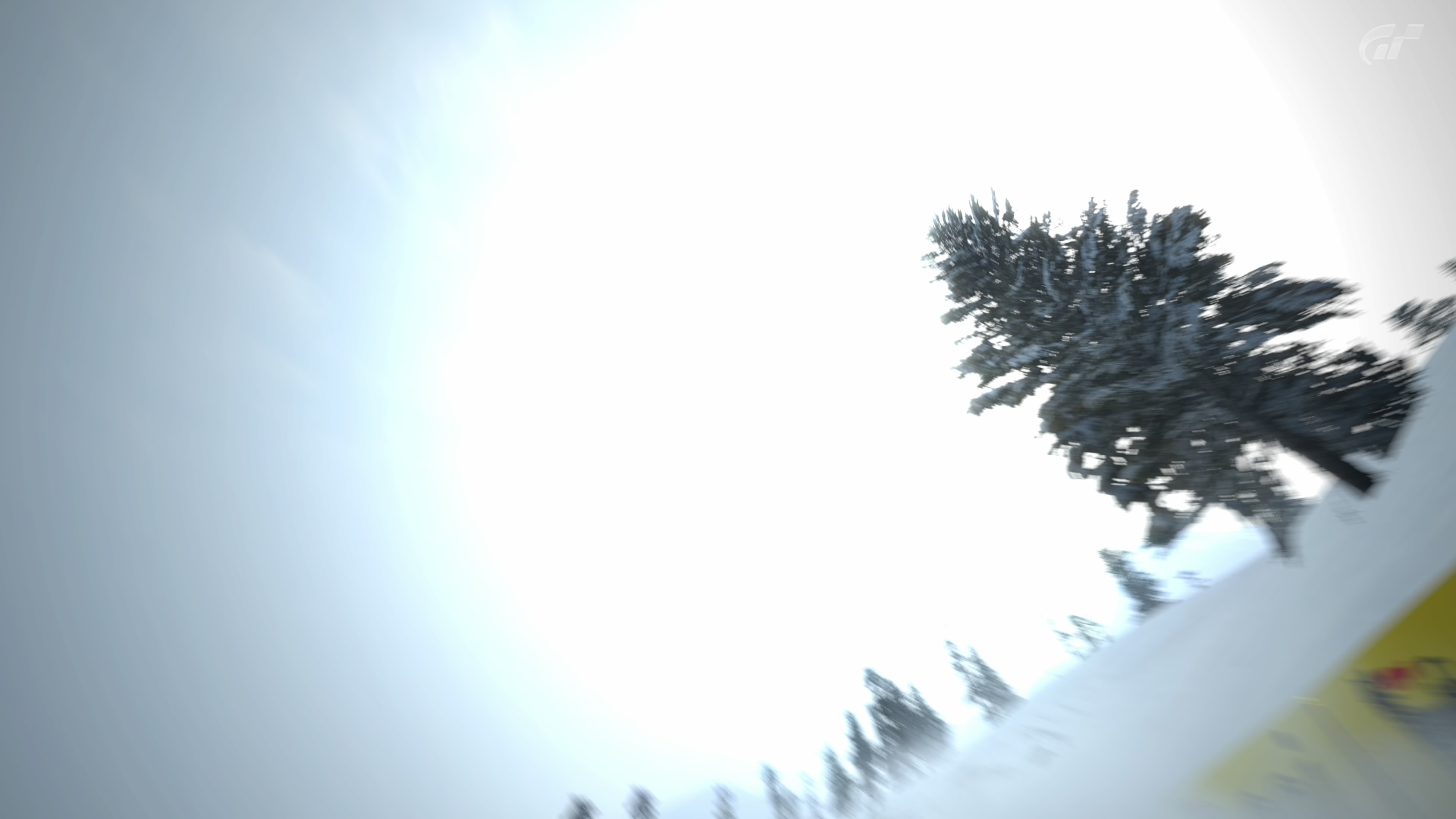 This action shot of a Christmas tree was actually taken by accident, thanks to a glitch where sometimes, when you do Photo Mode in a replay, the camera is pointing in a different direction when you take the picture. It's annoying when that happens, but it's not always this badly off. Sometimes you just have to reposition until it's back the way you wanted it.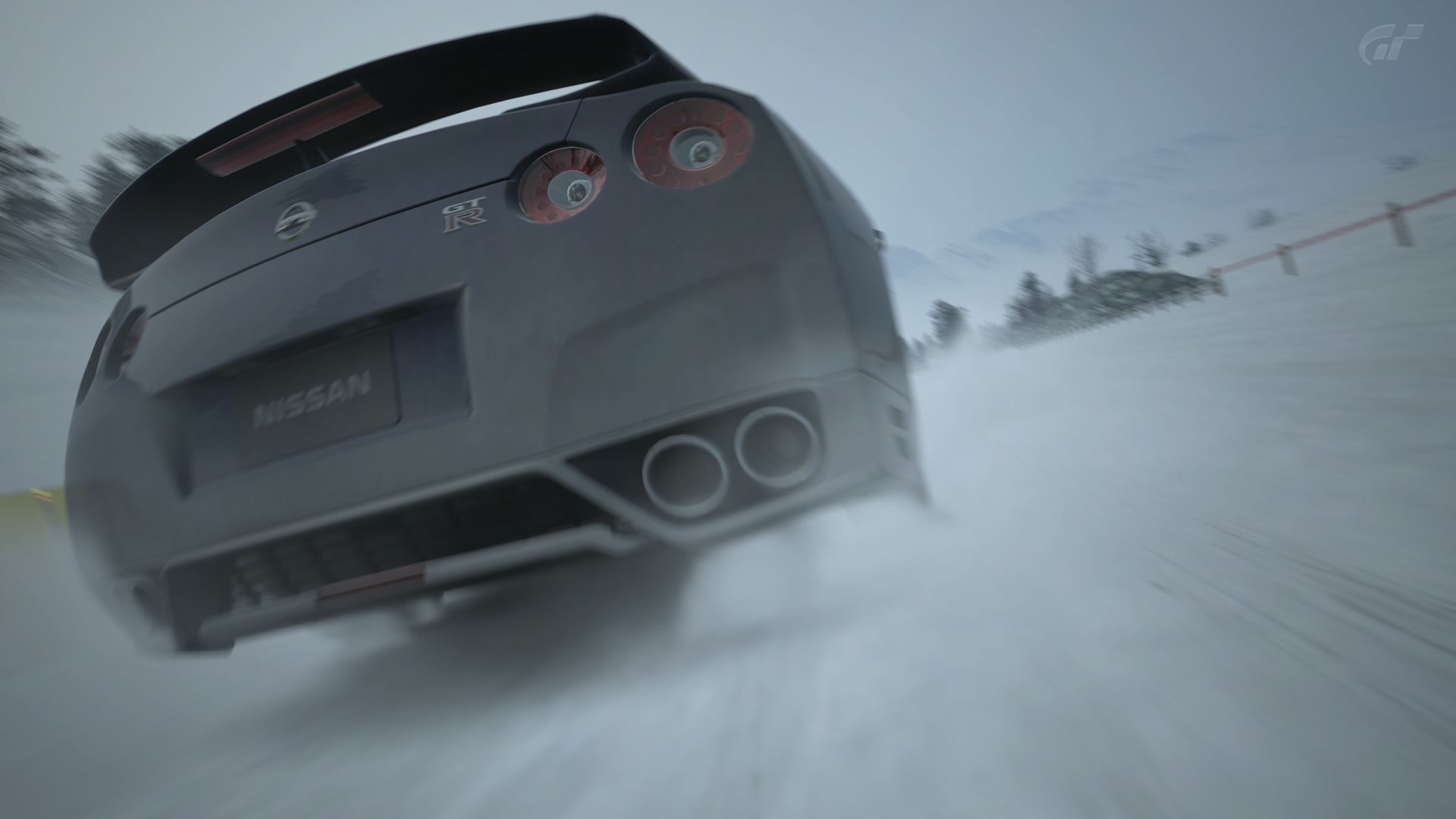 What I was trying to photograph was this, the new 2012 Nissan GT-R included in the somewhat measly December DLC pack.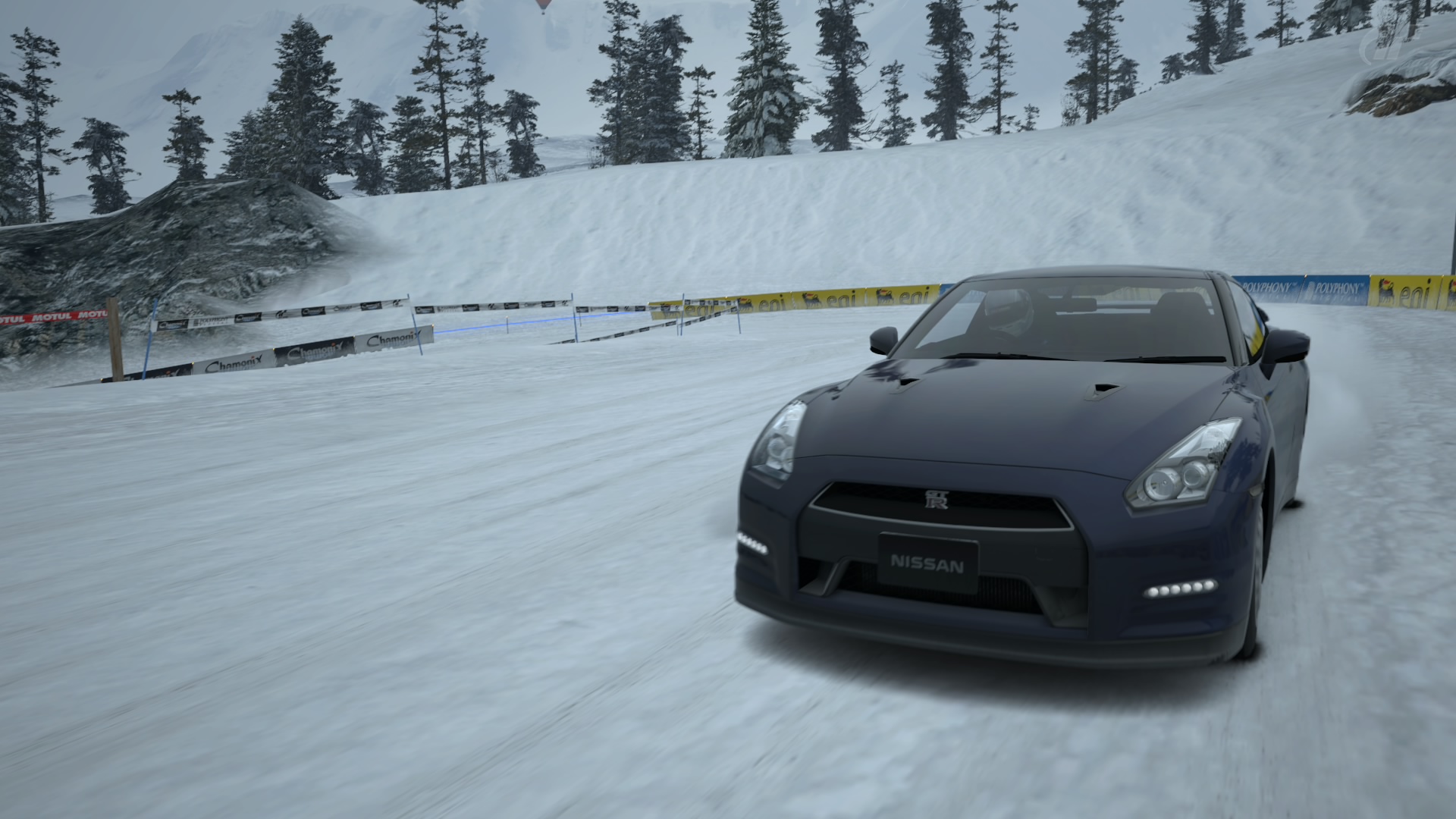 Some would say that the game has too many Nissan GT-Rs in it (particularly R35s), but if there was going to be another one to add on, this new 550-horsepower DBA-R35 would be the one I want. The differences between this and the now-5-year-old original are many and add up to a much-improved car.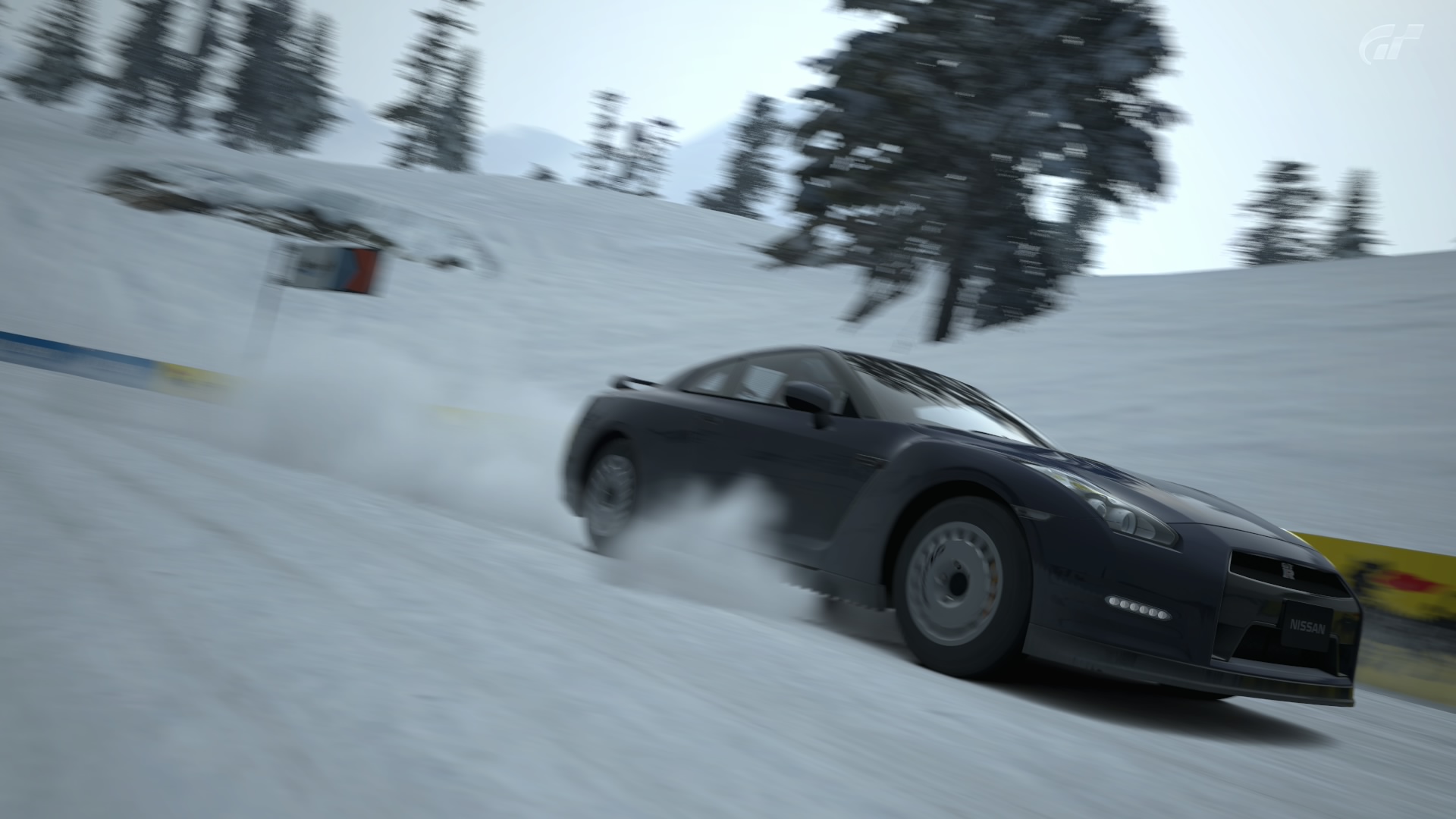 Despite having an extra 200-250bhp over the Celica, and weighing a good half-tonne more, it made surprisingly light work of driving in the snow, proving easy to dance around the winding haripins of the redesigned Chamonix course.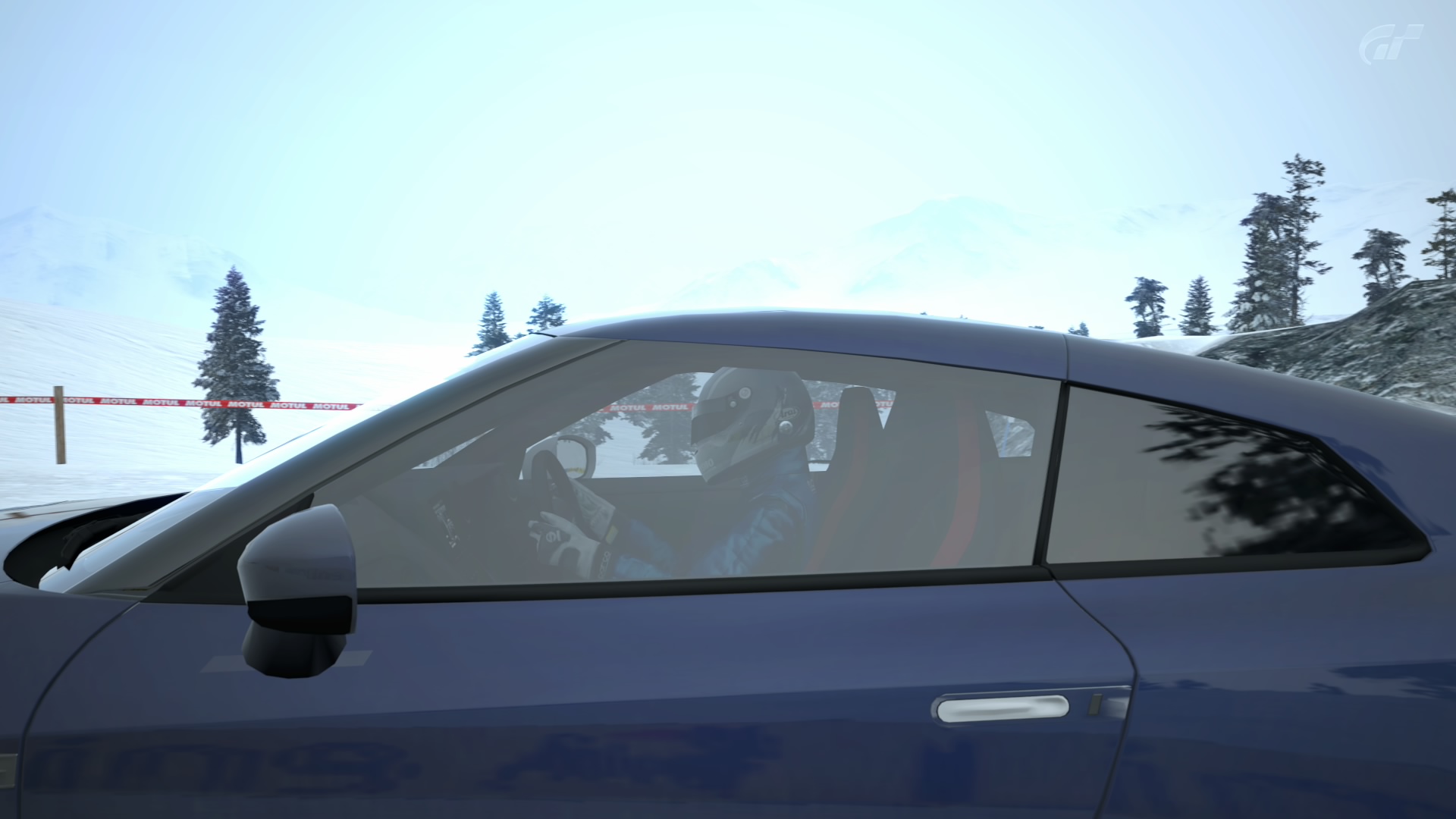 There will be another Photo Dump for this car, but I'll have to put that off until later now to avoid similar posts. See you then!
Happy Holidays!