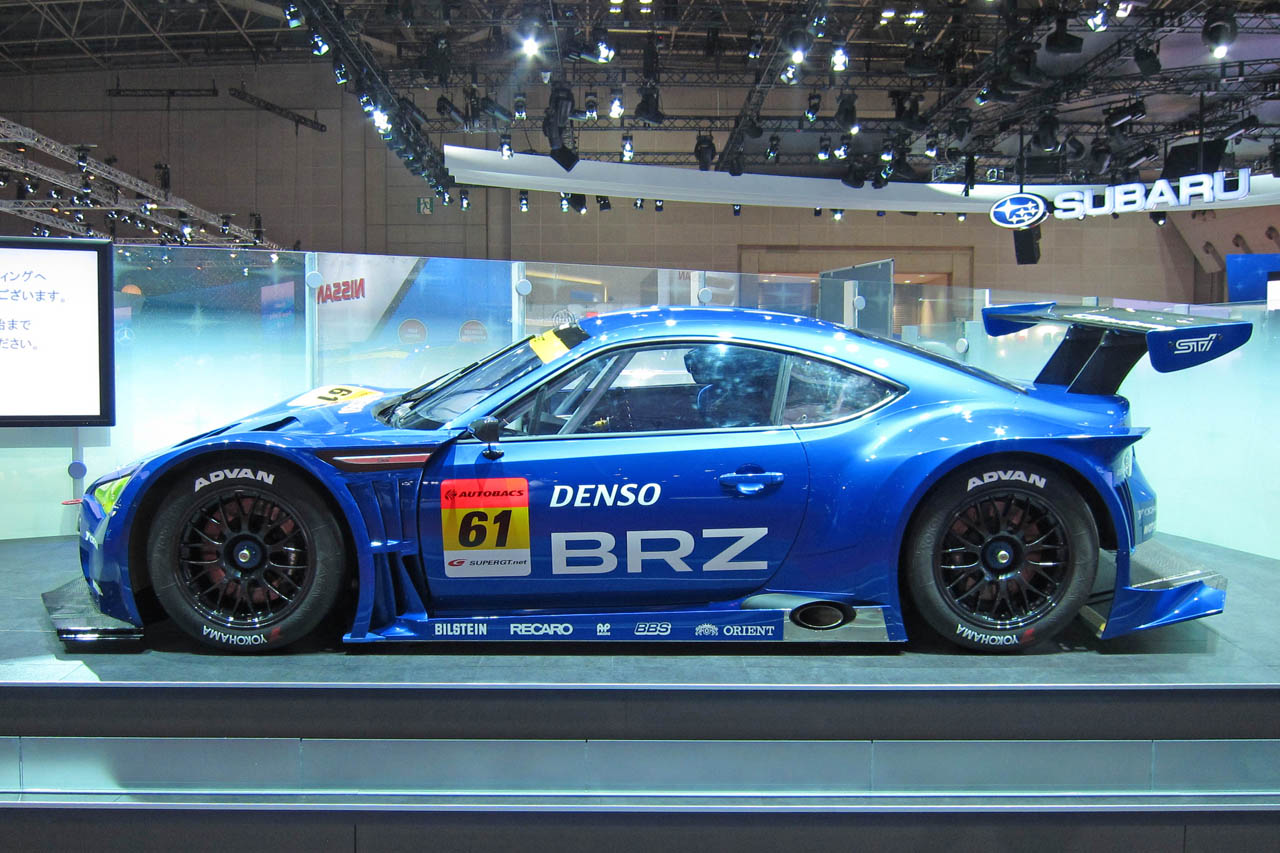 Subaru BRZ GT300. The words you're looking for are either "Dear Lord" or "Me Gusta"
Before I start writing the report on the Brazillian Grand Prix, I thought I would share three pieces of good news. First off,
Magnum-eating
legend Kimi Räikkönen is returning to Formula 1, secondly, Toyota and Subaru have finally unveiled the production version of the FT-86 (now called GT 86, as I shall explain) and BRZ coupés, and sexiest of all, Subaru has already designed the racing version for the SUPER GT series in 2012. Do your best Kool-Aid Man impression.
Kimi Räikkönen To Lotus GP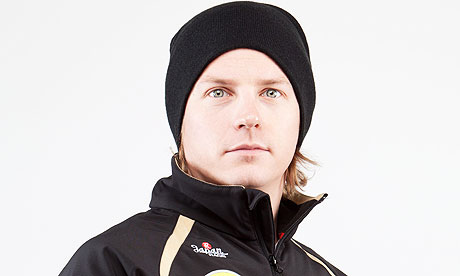 After leaving the sport in 2009, a year before his contract with Ferrari ended, the one they call "Iceman" is returning to Formula 1 after having a go at rally racing for two years. The 2007 champion will officially be racing at Lotus GP next year (which will be the only Lotus team - dropping the Renault name but keeping the French engine - as the green Team Lotus cars will be called Caterham next year). It's not clear who he will replace, as Robert Kubica may or may not be fit enough to race after partially severing his hand before the '11 season, Vitaly Petrov will probably want to stay where he is despite some lackluster performances this year, and Bruno Senna's movements haven't been confirmed yet, with rumours suggesting he might don blue and white overalls and race for Williams-Renault in 2012, thus continuing a trend of making old journalists all teary-eyed about Ayrton by joining the same teams as his famous uncle. The question marks over the return of Kimi Räikkönen are 1) Has he still got it? and 2) Is he still motivated enough? This year he didn't take part in the WRC event in Australia simply because he didn't want to go all the way to Australia at the time. He also had a go at NASCAR but didn't stay long. Has he failed to fill the void made by leaving Formula 1, in which case his motivation would return in 2012, or is he really struggling to find something he actually wants to do? Is he even the spectacular driver we remember him being at McLaren and Ferrari? We will find out next year...
Toyobaru Finally Revealed For Real
After unveiling the first FT-86 concept over two years ago and getting us all impatient by showing two more, Toyota has finally released the production version of its affordable FR sports coupé. I've
harped on
about this car before, and on paper it's practically perfect in every way. In Europe it's now called the GT 86, because the "FT" part of the concepts' name meant "Future Toyota", and as it's now present tense that no longer makes sense. In Japan they decided to just call it the Toyota 86, with the number bringing to mind the cult classic AE86-generation Corolla GT from the mid-'80s that rose to fame as the star of manga and anime
Initial D
, and became a drifter's favourite thanks to Keiichi "Drift King" Tsuchiya. If 'GT Eight-Six' sounds like a boring name to you, just say the Japanese name in its native language, making it "Hachi-Roku". Perhaps Celica would've been another choice of name, but Toyota want to bring to mind the simple FR coupé/hatch that people remember fondly, not the FR-turned-FF coupé that arguably faded away before dying unceremoniously along with the MR2. In America, it will be called the Scion FR-S, making use of Toyota's "youth brand" under which it also sells the iQ city car. Some American websites are comparing this to the V6 Mustang, but I can't think of any way those two cars are alike, unless you completely generalise what they are and just look at the number of doors and the price. As this
size comparison
shows, it's like comparing a father and son's shoes - the Mustang is a couple of sizes too big. The Mazda MX-5, however, fits the Hachiroku just right, and that's not by coincidence. After the Lexus LFA failed ot have the same impact as the Toyota 2000GT did in 1967, can this be the car to revive Toyota's image as a sports car maker?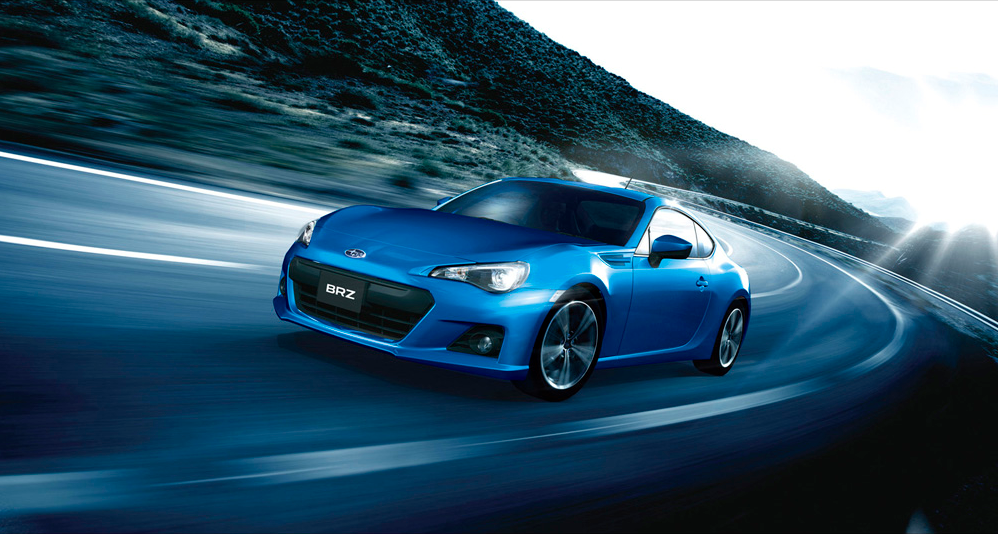 If Toyoa or Scion badges still don't float your boat though, don't worry. Subaru's got your back. After releasing no concepts at all in 2009 or '10 despite being just as important a part in the development of this car, Subaru have finally given us their offering in the joint project, the BRZ. Differences include: the front bumper design, the arrangement of bulbs and LEDs in the headlights, and Subaru badges. That's it. Despite rumours to the contrary, it doesn't even have any more power than the 86, at 200bhp. What gives Clarkson types more hope is the BRZ STI Concept they showed at the LA Auto Show this year, with a more aggressive exterior. If is does get an STI version (hey stop sniggering, STI stands for Subaru Technica International in this case), that will certainly have more power, and enthusiasts hope will even have a turbo, adding to the tuneability this car strives for. So far there won't be a WRX version with All-Wheel-Drive though, not that there's any real reson to make one. For the time being though, it's just a matter of preference, although the Subaru is expected to cost slightly more. Mind you, it was also expected to be more powerful, and it isn't, so there's that, but when Toyota collaborated with PSA (Peugeot-Citroën) for the Aygo/107/C1, there were slight price differences, so there's that too. The Hachiroku will reportedly cost "
less than £28,000
", probably around £25k if we're lucky.
BRZ + GT300 = OMG
Despite a lack of released informaion, Subaru really has been busy with this car. After fielding a Legacy B4 in the GT300 class of the Japanese SUPER GT series for the last couple of years, they will advertise the new BRZ in the best way they can: by racing it.
SUPER GT
is a highly competitive series, previously known as the All-Japan GT Championship (JGTC) until they started racing a round in Malaysia, I have been following this series for the last couple of years and it seems that, with success ballast and strict rules, no-one's ever on top for a very long time in the 8-or-9-race season. It's highly unlikely for instance that a car will win two races in a row in either class. GT300 is the second class, designed to allow more low-budget teams into the sport and seeing massive variety in the choice of cars, from purpose-built stuff like the "
Shiden
" and the Autobacs Garaiya to lightly modified FIA GT3 cars like the BMW Z4, Ferrari F430/458 and Porsche 911, as well as domestic stuff like a Corolla Axio, a Mazda RX-7 and Subaru's factory entry. GT500 on the other hand, is the big boy class, consisting of three different cars (Nissan GT-R, Lexus SC430 & Honda HSV-010) raced by 15 of the richer teams in 2011. Drivers here include two Le Mans winners and sometimes some ex-Formula 1 drivers (usually Japanese ones, of course). The two classes are named after how much horsepower you're allowed in each of them.
Anyway, that's the context, now here's the car. You may want to put a bib on...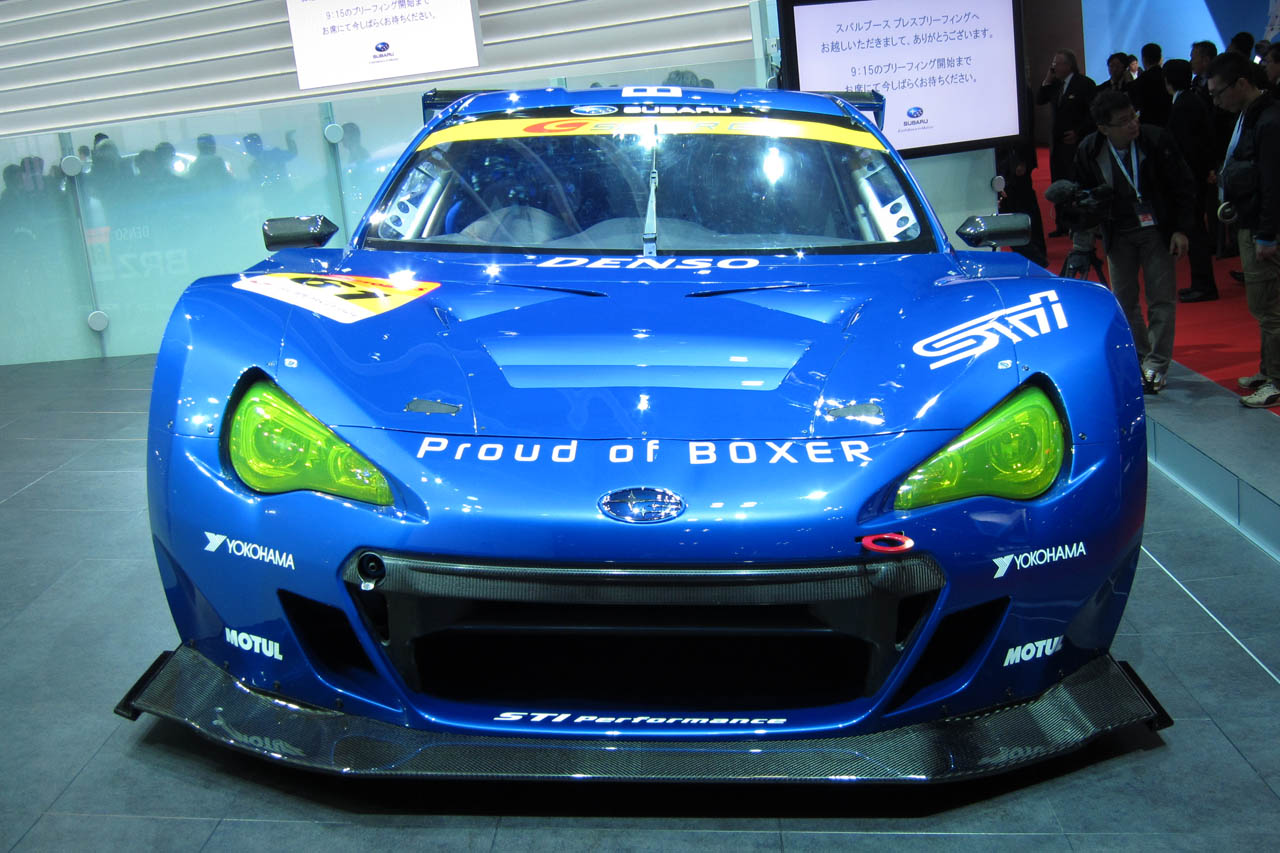 RAWR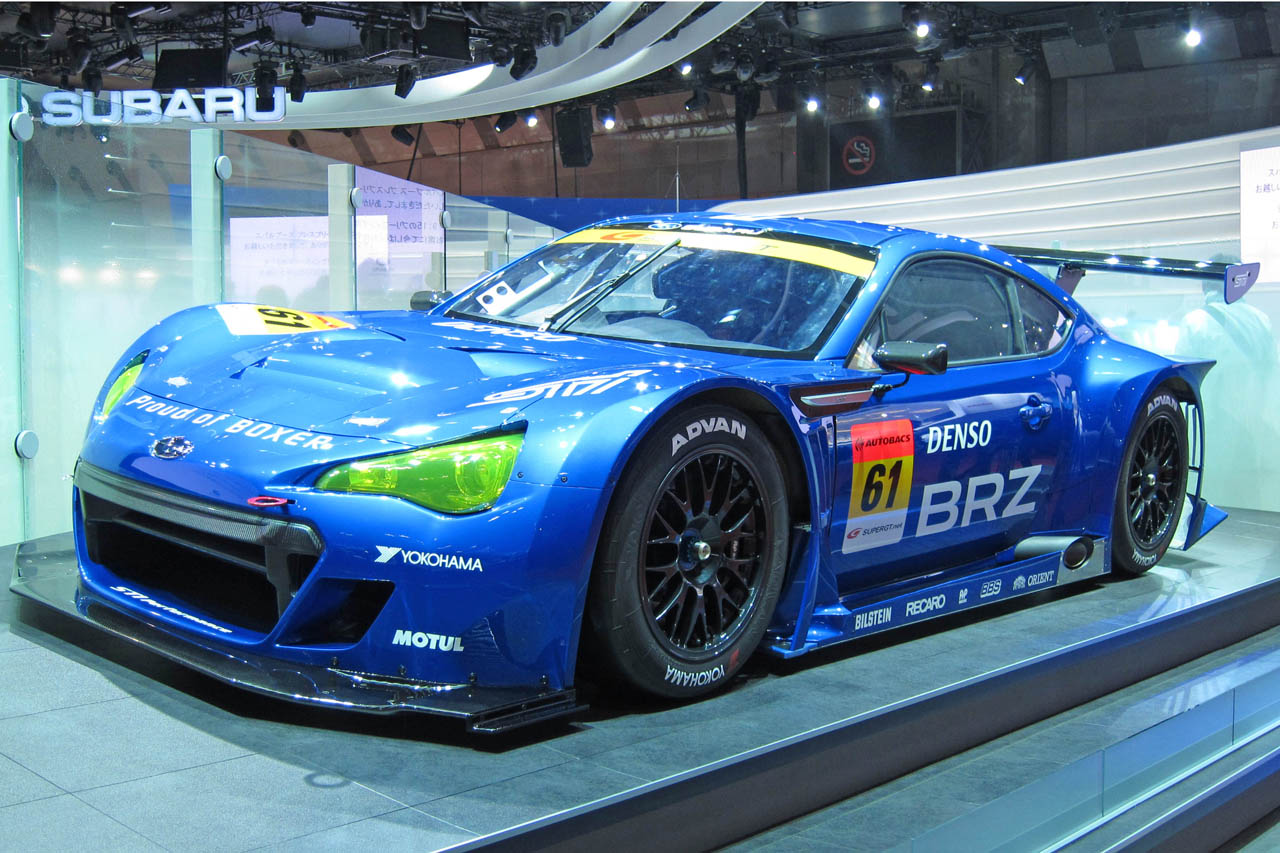 SUPER GT cars are what's called "silhouette racers", meaning the outline has to remain standard, but bespoke chassis are used like in DTM, hence the lowness.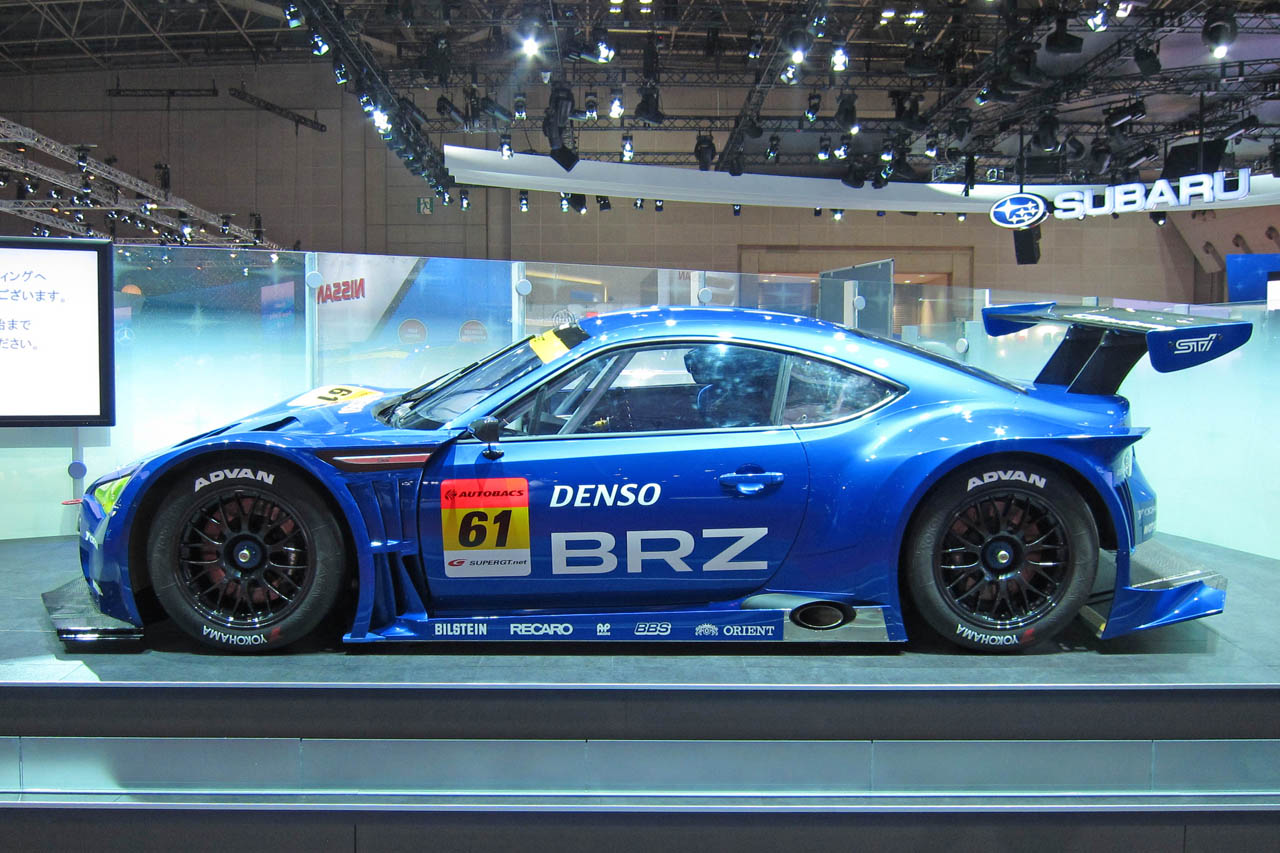 The bigger wheels and arches help to show you just how short the road car really is, and yet it's a 4-seater. Usually.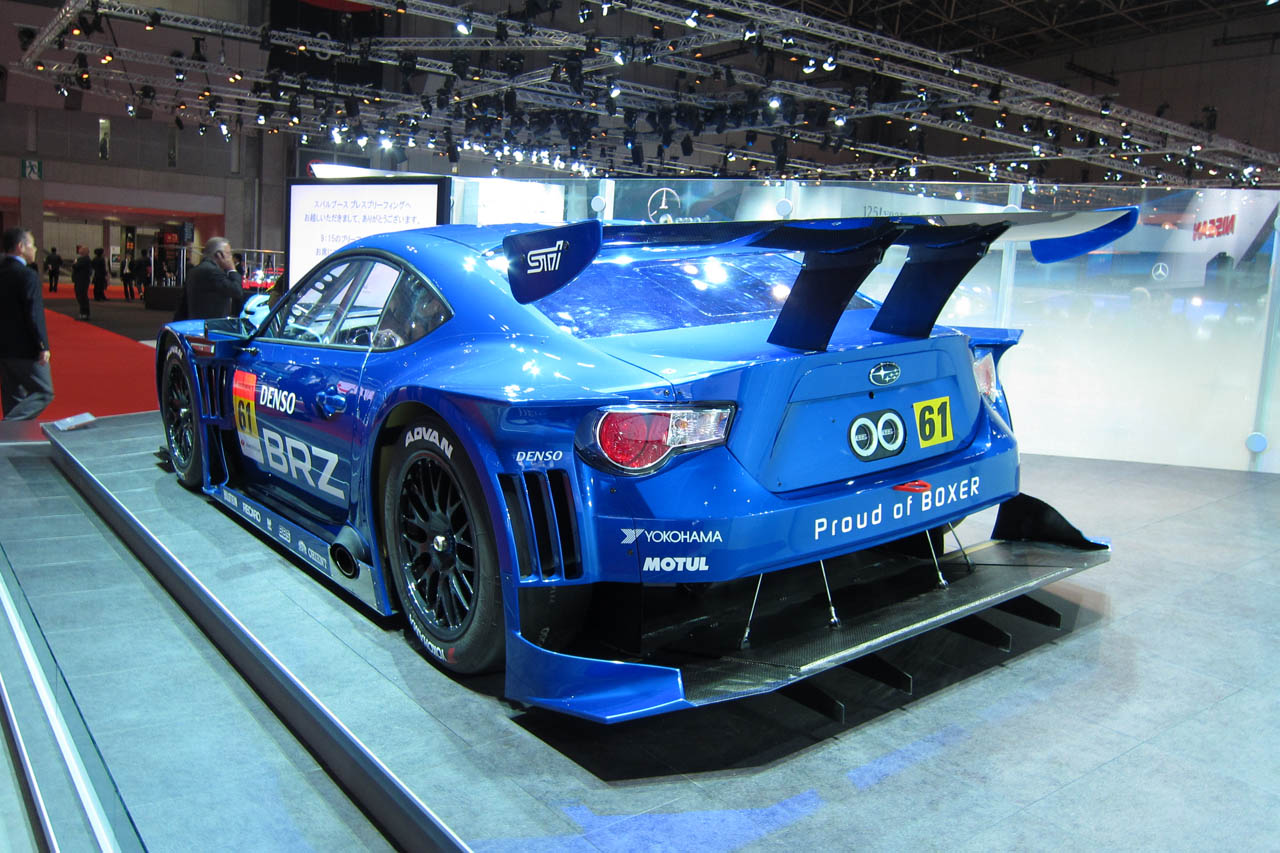 Rules for aerodynmaics seem to just be "ah hell, just go mad", as large diffusers and enormous wings are encouraged
All function and little form, as racing car interiors should be.
GT300 pictures copied from Autoblog.com