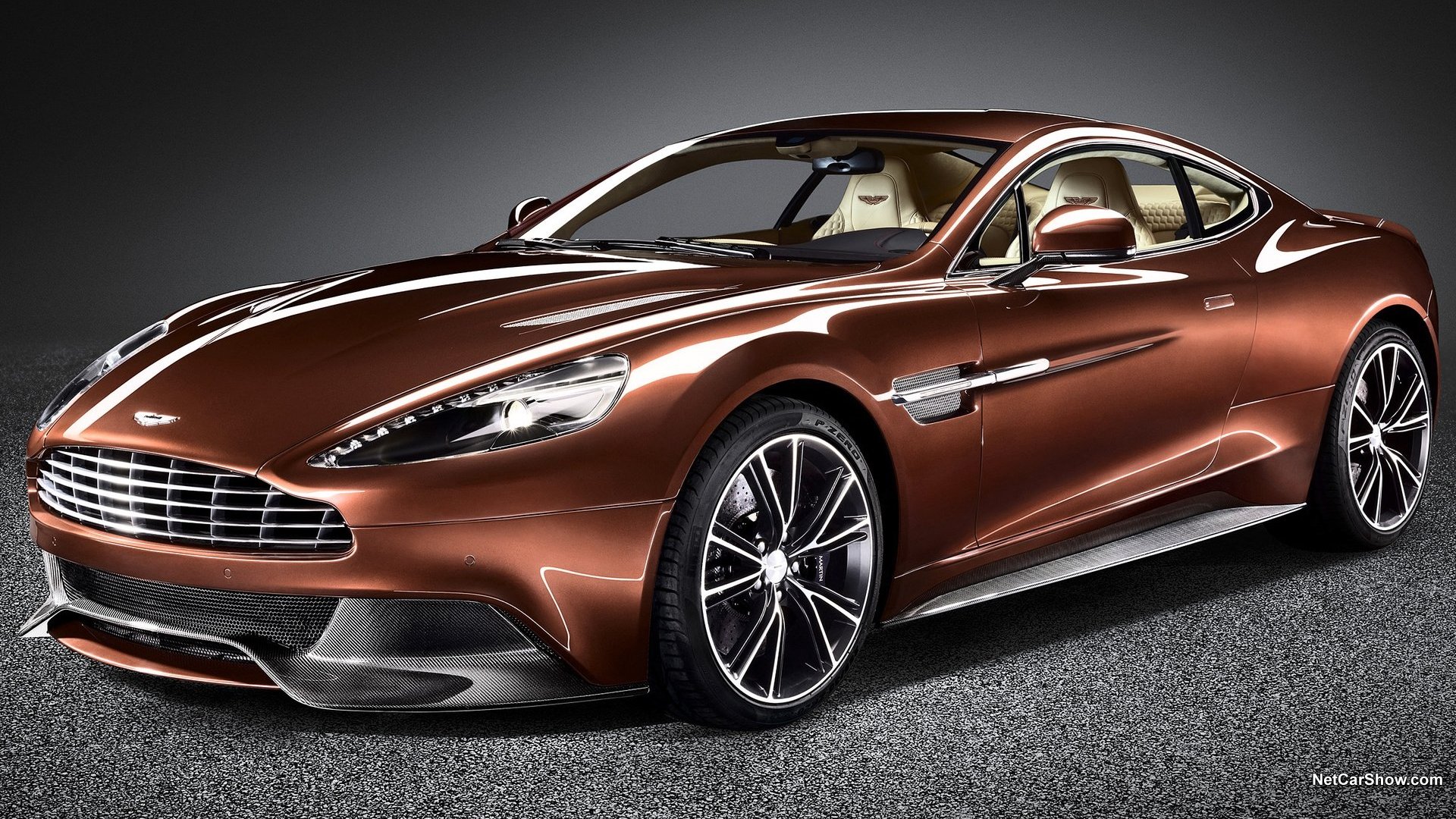 Brown is the new Tungsten Grey
Scroll down the main page past the monowheel and you'll find revealing spy shots of Aston Martin's DBS replacement, the new Vanquish II. Actually, don't do that, because you can just look at official images of AM's new flagship - officially called the AM310 Vanquish - right here. Sadly the carbon fibre front splitter still looks tacky, and its bum still looks a little big, but to call it ugly as a result would be like calling Scarlett Johansson ugly because of a dodgy haircut. Hell, it can even pull off
tan brown
for crying out loud!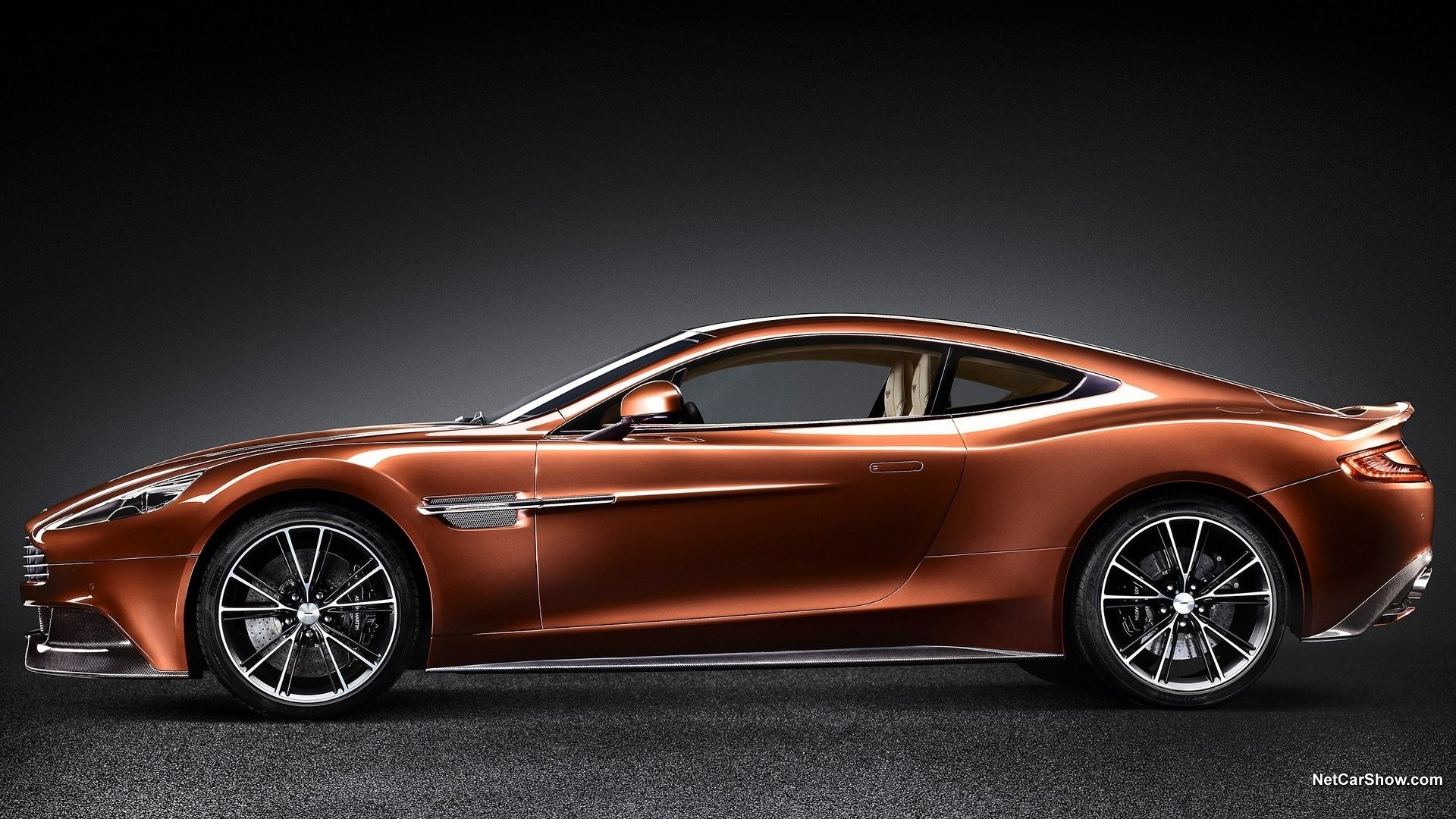 Curves good enough to grab
Overall the styling is sort of same-but-different-and-more, which pretty much describes the whole car. It sits on the VH platform that underpins every Aston Martin since the DB9 (except the One-77) and uses pretty much the same 6.0 V12 that has sat in every Aston Martin since the Vanquish (except for the V8 Vantage, obviously), now "heavily revised" and thus producing 565bhp and 457lb/ft of torque, 55 more than the DBS or the old Vanquish S. Weirdly though, once the updated and uprated six-speed Touchtronic 2 puts that grunt to the tarmac through 20" wheels, its straight-line performance is no better than those two cars. 0-60mph takes 4.1 seconds - 0.3s slower than the Volvo I mentioned yesterday and matching the DBS - and the top speed is a "mere" 183mph. The DBS could do 191 and the Vanquish S matched the Ferrari F40 at 201mph. Maybe top speed's just no longer a priority?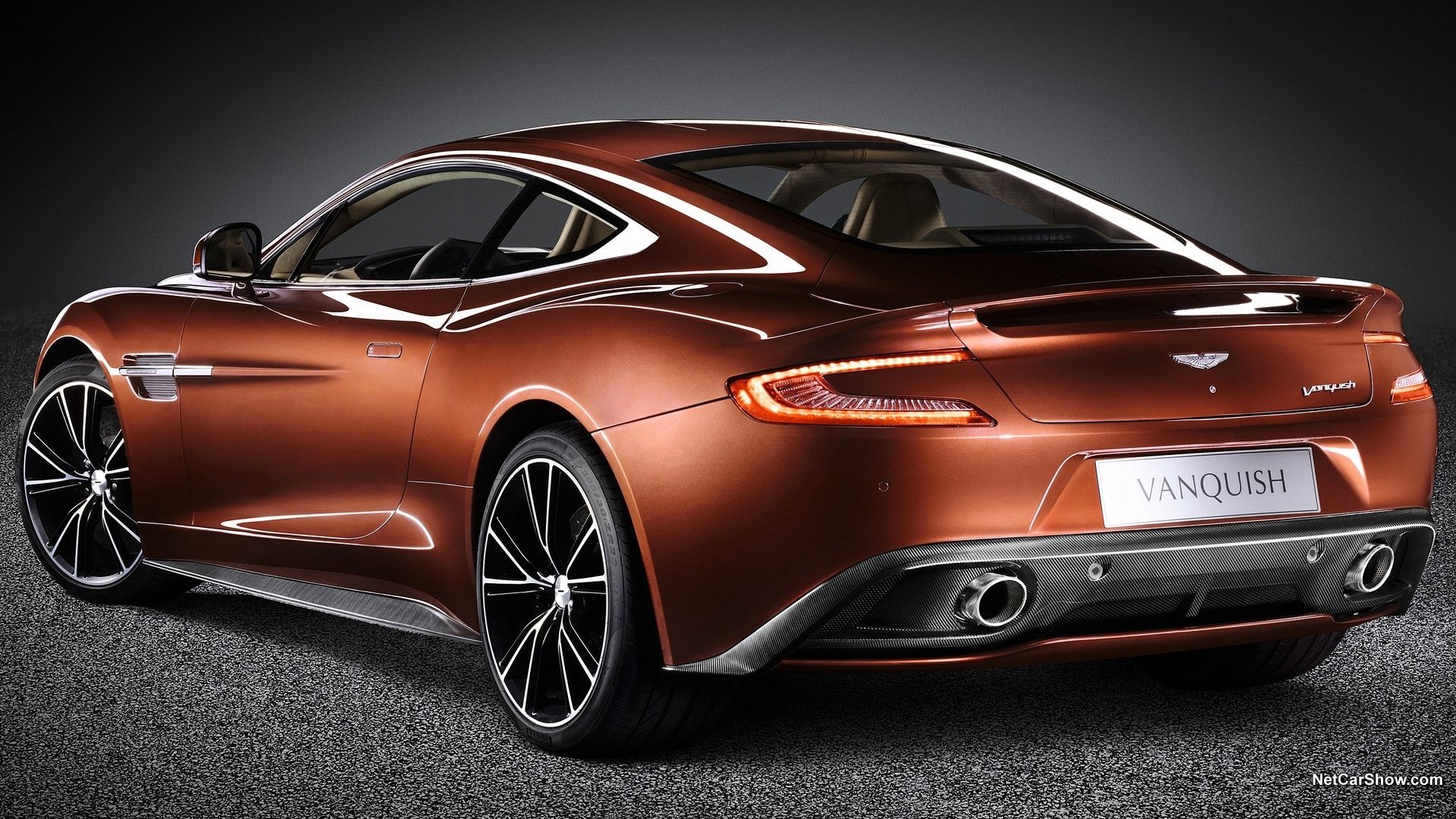 As the internet says, DAT ASS. The new tail lights are essentially One-77 tail lights that don't join up. New spoiler's proving controversial
Of course, when you're actually driving a V12 Aston Martin and not rambling about it on a blog, top speed is of very little importance. A 12-pot Aston is an unparalleled Grand Tourer (GT), designed to go fast over a long distance without giving you a cheesy bum or a sore back, even if you drive 1000 miles. Since the DB9, this has been teamed with sweet handling and steering, according to luckier folk than I. Of course, it must also sound spectacular to qualify as a "proper Aston". I suspect with a modded version of the existing V12, this will. It also has more low-end torque for added usability at lower revs/speeds.
Inside is also the same, but different, but better, once again taking inspiration from the One-77
Not wanting to sell more Cygnets than they have to, Aston Martin have also addressed the fuel economy and emissions of the trusty old V12. After making it lighter didn't work - despite lightening the front chassis and using bonded aluminium and carbon fibre in new and I'm sure very exciting ways, it actually weighs 44kg more than the DBS, although with a 50:50 distribution - they used the "Aero Duct" on the bootlid to reduce lift and some engine witchcraft. It also has a much bigger boot, at 368L (60% bigger than a DBS's piddly little luggage hole), which is nice for when you're going on holiday, taking Bond villains hostage or transporting your Premiership team mates' footballs to the training ground. The cost of all this improvement is a mere £189,995, which will most likely stretch over £200k once you're ordered to have your initials embossed in the headrests and the leather colour-matched to your trophy wife's skin. On that note, the new car also 25% stiffer than before.
But should you buy one over a Ferrari F12 Berlinetta? That can't be out-accelerated by a tweaked Volvo, you know. It also has nearly 200 more horsepowers, which is important if you're Jeremy Clarkson. Alas, it is also uglier, far more expensive and less practical. You could consider an FF instead, but that's even uglier and just as expensive as the F12. Both will inevitably have a harsher ride than this - even if it has been tested at the Nürburgring - and neither have quite the same broad appeal as a V12 Aston Martin. Some poseur can blast past in their Fezza, sure, but I ask you, is that really cool? Fun to do and cool are two different things. For instance, playing Pokémon is fun... but it doesn't make you as cool as the guy sipping Martinis in a tuxedo.
Full press release here:
Netcarshow.com
UPDATE -
Don't like brown? Why not choose orange?
Configure the outside of you next imaginary Vanquish here!