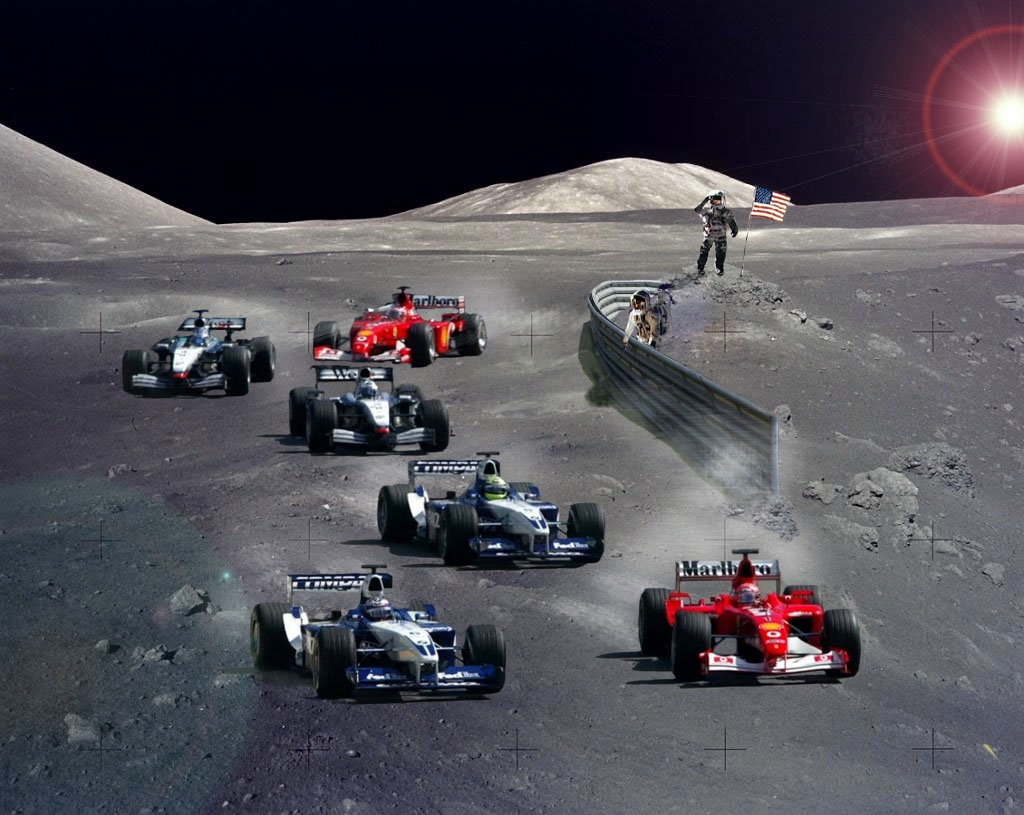 Real footage from the inaugural 2003 Lunar Grand Prix. Sadly poor attendance saw it axed after only one year
Note: For this first test week, Mercedes GP is running last year's car, the W02, because the W03 isn't ready yet, basically. HRT are doing the same and Marussia (ex-Virgin) aren't even there.
F1Fanatic
). It seems a bit weird that last year's Mercedes is atop the leaderboard, but then the teams don't exactly treat these as qualifying sessions, so you can't really gauge how fast each team are, plus the W02 has a blown diffuser, which is banned this year. Kimi Räikkönen does seem to be really enjoying himself in the Lotus though.
Car Unveils:
The last to arrive, the last on the grid, here are the
Marussia and HRT cars
for 2012. There's not much to say about their designs, as they both look pretty basic. The only point of interest really is the Marussia's flat nose.
Mercedes W03
is finally unveiled, with some aerodynamic innovations and the most... prominent nose of all.
In chronological order, we have:
Australia
China
(yeah, I missed out Malaysia, my bad)
Turkey
Monaco
(oops, I missed out Spain too, it appears...)
Canada (also Le Mans)
Europe (Valencia)
Britain
Germany
Hungary
Belgium
Italy
Singapore
Japan
Korea and India
Abu Dhabi
Brazil
Other F1 Posts From 2011:
A thought I had about the
Lotus T125
(which is almost an F1 car) after seeing it on TopGear.
My comparison between the
Red Bull X2010 Prototype and a Formula Gran Turismo
(based on a Renault R24 but with a V12), which has proved incredibly popular with Google Images searchers.
An immediate and angry reaction to the
Sky F1 deal
... and another go at it after I'd
calmed down
.
Me pretending I know what I'm talking about when it comes to
circuit design
.